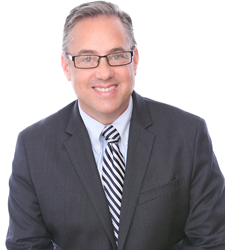 Scarsdale, N.Y. (PRWEB) September 15, 2016
Julia B. Fee Sotheby's International Realty today announced that Brad Kimmelman has been named Brokerage Manager for the firm's office in Scarsdale, N.Y. Kimmelman previously served as Brokerage Manager for the same company's office in Southport, Conn., which does business as William Pitt Sotheby's International Realty.
Kimmelman has been involved in real estate for more than 28 years, working in most 
aspects of the business including residential and commercial sales, property management, 
marketing and development. He became the manager for the Southport brokerage in 2011, and quickly grew his sales team's profits to ultimately achieve a #2 market share position, a dramatic increase from when he first assumed leadership. Notably, in the summer of 2015 he played an instrumental role in the company's acquisition of the reputable Fairfield County firm Nicholas H. Fingelly Real Estate.
A Westchester County native, Kimmelman grew up in Scarsdale and attended Rye Country Day School in Rye. He stated that he views his new position with Julia B. Fee Sotheby's International Realty as a return to his roots.
"I am excited to come home to Scarsdale, where I will have the opportunity to lead one of the most proven and exceptional sales forces in Southern Westchester County," said Kimmelman. "As brokerage manager, my goal is to provide as much training, encouragement and support to my agents as I can to help them reach their highest potential, and make their careers as profitable and their transactions as seamless as possible."
During his tenure as Southport brokerage manager, Kimmelman served as President Elect of the Greater Fairfield Board of Realtors (GFBOR) and sat on the Board of Directors of the Connecticut Association of Realtors (CTR). He has taught a course preparing prospective real estate agents for the Connecticut licensing test, a requirement in the state, and has participated in the company's internal new agent training programs. He has also served on the Development Committee for the CT Challenge, a non-profit that provides assistance and resources for cancer survivors, and has spearheaded company fund-raising efforts in support of the organization. Prior to management, Kimmelman was a top-producing sales agent based in Ridgefield, Conn.
"Brad Kimmelman brings to this role an impeccable track record of increasing production levels and market share, combined with an intimate lifelong knowledge of our housing markets in Westchester County," said Paul Breunich, President and CEO of William Pitt and Julia B. Fee Sotheby's International Realty. "I believe he will prove an invaluable resource to our sales force in Scarsdale, and greatly look forward to working with him in his new position."
###
About William Pitt and Julia B. Fee Sotheby's International Realty
Founded in 1949, William Pitt and Julia B. Fee Sotheby's International Realty manages a $3.9-billion portfolio with more than 1,000 sales associates in 28 brokerages spanning Connecticut, Massachusetts, and Westchester County, New York. William Pitt and Julia B. Fee Sotheby's International Realty is the largest Sotheby's International Realty(R) affiliate globally and the 28th-largest real estate company by sales volume in the United States. A full-service real estate firm headquartered in Stamford, Connecticut, William Pitt and Julia B. Fee Sotheby's International Realty provides ancillary services including commercial services through its affiliation with Building and Land Technology, a second-generation development company based in Stamford, Connecticut; William Pitt Insurance Services; and an award-winning global relocation division. For more information, visit the website at williampitt.com.
Sotheby's International Realty's worldwide network includes approximately 19,000 sales associates located in approximately 850 offices throughout 65 countries and territories.