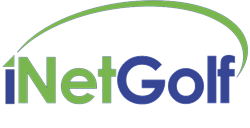 We offer digital marketing solutions for golf courses and unlimited training.
Myrtle Beach, South Carolina (PRWEB) September 20, 2016
Digital marketing tools developed specifically for golf courses and the golf industry may sound like a tall order, but that is exactly the path iNetGolf, LLC has taken. "Other companies offer various tools and pieces the digital puzzle," reports company founder, Jeff Gilder. "But, very few golf courses are staffed with the right personnel to be able to assemble all the right pieces and have them seamlessly and efficiently work together. With the addition of Quick18's booking engine we make all the tools available from a singe source. Offering a great tool set is the first step, but perhaps the most important service we offer is unlimited access to digital training. Golf course personnel not only need to know how to use their tools, but must be able to properly measure results."
iNetGolf includes website design, a state-of-the-art booking engine, content creation, training, and social media strategy as a base for their services, but the company is also involved in media production and distribution. iNetGolf has been creating web-based golf radio and video streaming at TheGolfDirector.com at the rate of over 1500 episodes annually. "Our media production and distribution efforts afford us a set of content analytics not available to most marketing companies", remarks Gilder. "We have been able to established a platform for reaching and engaging an all-golf audience."
iNetGolf created a unique marketing program in which many of the golf courses in the Myrtle Beach area participate. Their C.O.R.E (CORE) marketing program (CORE stands for Create, Optimize, Reach, and Engage) consists of a monthly (or quarterly) video highlighting various aspects of the golf course along with an accompanying written and optimized (for search) article. The video becomes part of an online video series called "Tee It Up Grand Strand". The CORE video is distributed via social media and other avenues of video deployment. "We've known the power of video for some time," says Gilder. "The challenge has always been getting eyes on the video. We have very effectively met that challenge."
The heart of iNetGolf's digital marketing package is a robust website-based booking engine. The booking engine powered by Quick18 allows the golf course personnel to immediately see the results of their digital efforts. Online bookings are expected to increase significantly of the course of the next few years, and iNetGolf's Dave Harbaugh had this to say, "Golfers expect to be able to quickly and seamlessly book their rounds right from the golf course website. Our booking engine gives the course that tool and the ability to engage their golfers with special offerings. Golf course's using of our booking engine are seeing an increase in advance bookings and an increase of larger groups booking online. The tool can currently book up to 16 golfers."
(PGA) Golf professionals recently began receiving points for attending iNetGolf digital seminars. iNetGolf currently offers these seminars free of charge and cover subjects such as content creation and social media engagement.
For more information about iNetGolf and their digital marketing solutions for the golf industry visit their website at http://inetgolf.com.