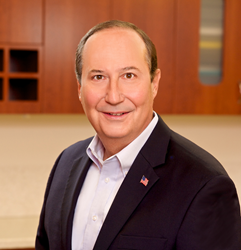 Some debt is inevitable—it's a cost of doing business. But more often, it's the result of poor financial management.
Clearwater, FL (PRWEB) September 19, 2016
According to a recent Dental Economics/Levin Group survey of U.S. dental practice owners, the average collections percentage for general dentistry practices was a disappointing 91%. What makes this figure even more disconcerting, per the Levin Group, is that it represents a 3% drop from the 2015 report's figure of 94%. If a dentist consistently maintains such a low collections average over a 25 or 30 year career, he or she could be looking at a dead loss of millions of dollars.1
"For their own sake and the sake of their clients, I'd like to see practitioners get those numbers up," said Adrian LaTrace, CEO of Boyd Industries, a leading supplier of specialty operatory dental equipment and products. "People generally become dentists for two reasons: to help people look and feel better, and to enter a profession with a traditionally excellent career success rate—which is great, as these are both terrific motivations. However, to accomplish these two goals, it's necessary to remember that a dental practice is, fundamentally, a small business. It has to be run like a business, with sound systems and procedures put in place, kept updated, and followed."
LaTrace noted that if a practice is collecting receivables at a 91% rate, it means that a payment-at-time-of-service policy is not being strictly enforced, and/or that proper collection procedures are not being followed. Consequences can be serious: at a 91% collection rate, a practice generating $700,000 in annual billings is writing off $63,000 per year in profit that should be dropping to the bottom line. "That's $5,250 per month that could be going to the owner of the practice," LaTrace said, "which could—if it were collected and banked—make a noticeable difference in that owner's financial situation."
As pointed out in Dental Economics, underperforming collections frequently go hand-in-hand with cash flow problems, which tend to be rooted in inattention. If you take your eye off the things that affect cash flow—payroll, payables, receivables, daily revenue—you'll simply end up spending more money than you make. There are only five places where money goes: living, debt, service, taxes and giving. Many people—including dentists—are not conscious of these categories, nor do they track all five at the same time.2
A common component of cash flow problems among dentists is debt, noted LaTrace. He suggests that any dentist struggling with financial issues begin by analyzing the practice's debt load. "Debt comes from a variety of sources, including business credit cards, loans, mortgages, lines of credit, and equipment leases. Some debt is inevitable—it's a cost of doing business. But more often, it's the result of poor financial management."
To help with such situations, LaTrace strongly advocates engaging the services of a financial advisor. "And not just dentists who are having difficulties; all dentists should do this," he said, while pointing out that it's important to ask a lot of questions. Has the financial advisor worked with many dentists and other specialists in different phases of their career? How are they paid—by fee or commission? (LaTrace notes that fee-based is almost always better.) Other questions might include the following: What's their investment philosophy? Their educational background? Are they a Registered Investment Advisor?
"Our goal at Boyd Industries," LaTrace said, "is to help dentists achieve the practice of their dreams—to allow them to maximize the work they do in helping others to look and feel better, and to maximize their own success. This is a golden age of dentistry, it really is: today's practitioners can do things for their patients that were just a dream 20 years ago. But to make the most of this opportunity, they have to remember to run their business like a business—to reduce their debt and increase their profits. This will allow them to stop worrying about money and deliver even better service to their patients and to their communities. And if they do that, everything else will follow."
About Boyd Industries:
Boyd Industries is a market leader in the design and manufacture of specialty dental and medical operatory equipment. Its high-quality and reliable equipment has been the choice of orthodontists, pediatric dentists, oral surgeons and other healthcare professionals for over 55 years. Boyd's products include a full line of dental exam, treatment and surgical chairs, dental delivery systems, LED exam and surgical lighting, custom sterilization and storage cabinetry, doctor or assistant seating, and video game consoles.
Boyd equipment is specifically designed to provide maximum practice productivity while incorporating ergonomic characteristics for doctors, along with their staff and patients. As an original equipment manufacturer, Boyd uses a vertically integrated manufacturing approach to ensure that it meets high quality standards. This approach allows Boyd to control each step of component fabrication and product assembly. To learn more about Boyd's products, please visit http://www.boydindustries.com/home.
About Adrian LaTrace:
Adrian E. LaTrace comes to Boyd Industries with more than 25 years of leadership in companies ranging from start-ups to large public corporations in the healthcare, renewable energy, and aerospace industries. His experience in developing high-performance organizations is helping Boyd to provide leadership for the dental equipment needs of the future.
1. Levin, Roger P., "Dentists: ignoring your collections percentage is like throwing money away," Dental IQ, August 15, 2016. http://www.dentistryiq.com/articles/2016/08/dentists-can-you-afford-to-throw-money-away.html.
2. Geier, Jay, "Why all dentists must learn to master cash flow regardless of their age or size of their practice," Dental Economics, June 1, 2014. http://www.dentaleconomics.com/articles/print/volume-104/issue-6/practice/why-all-dentists-must-learn-how-to-master-cash-flow-regardless-of-their-age-or-size-of-their-practice.html.