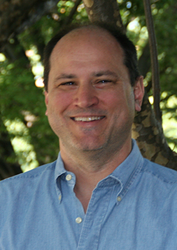 RESTON, VA (PRWEB) September 20, 2016
Registered Professional Engineer Brad Koltak recently joined the Construction Division of SCS Field Services as a Project Estimator in the Reston, Virginia, office of SCS Engineers and SCS Field Services. Mr. Koltak will develop contracting strategies, technical implementation plans, schedules, and costs in support of SCS Field Services projects.
Mr. Koltak, a registered Professional Engineer in Virginia and Pennsylvania, has more than 28 years of experience in the geotechnical, environmental, and facility consulting and construction fields. He has served in a wide variety of managerial, project management, technical, cost estimating, and field management positions before joining SCS.
Before joining SCS Field Services, he was a Senior Project Manager for a large publicly traded construction and engineering firm. His experience includes working as the general contractor for construction projects such as groundwater treatment plants, landfill gas collection and control systems, cogeneration, and leachate treatment systems. These skills are complemented by his expertise in groundwater, industrial and municipal wastewater and water treatment plants, bulk storage and containment facilities, contaminated sediment removal and capping along with all related site development (i.e. grading, roads, utilities) project work. Over the last five years, Mr. Koltak has been responsible for over $100MM of environmental remediation and treatment contract awards.
"Brad brings 28 years of invaluable expertise in construction and environmental consulting and remediation experience to SCS," said Tom Barham, an SCS Senior Vice President and Director of SCS Field Services. "We are excited to welcome him to SCS as part of our expanding team."
Mr. Koltak earned a Bachelor of Science degree in Petroleum Engineering from the West Virginia University, and his Master of Engineering in Civil Engineering from the University of Virginia.
He is OSHA HAZWOPER-40, Competent Person certified, and USACE Construction Quality Management certified. He is active in the Association for the Advancement of Cost Engineering (AACE) and Construction Management Association of America.
About SCS Engineers and SCS Field Services
SCS Engineers' environmental solutions are a direct result of our experience and dedication to solid waste management and other industries responsible for safeguarding the environment. SCS Field Services Construction Division operates as a practice within SCS Engineers and as a contractor to other entities. For more information about SCS, please visit our website at http://www.scsengineers.com.