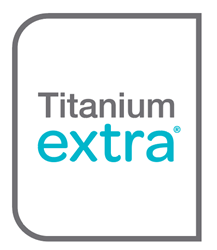 Approximately 20% of Medicare beneficiaries are readmitted within 30 days
Los Angeles, California (PRWEB) September 17, 2016
Health Care LA, IPA (HCLA) and Titanium Healthcare, LLC today announced a partnership focused on reducing unnecessary hospital readmissions in downtown Los Angeles. The partnership will leverage Titanium's medical management expertise and will employ the use of a post discharge clinic called the Titanium Extra clinic. The Titanium Extra clinic began seeing patients identified as being at a higher risk of readmission on September 12, 2016 and is located at 1414 South Grand Avenue, Los Angeles, California.
One of the key ingredients to this innovative intervention is tight care coordination and communication with the Primary Care Physician during the post acute period. Titanium Extra patients benefit from processes designed to help them with complex medical conditions until they transition back to outpatient care.
Approximately 20 percent of Medicare beneficiaries are readmitted within 30 days costing approximately $17.4B annually. The staggering cost of readmissions and impact on quality of life creates a huge incentive to reduce the rate of unplanned readmissions.
"The Titanium Extra clinic offers patients follow up care after a hospitalization if they are at risk of a readmission. Patients do not want to go back into the hospital and readmissions waste precious resources" notes Titanium Healthcare Chief Executive Officer Gray Miller.
"HCLA members will greatly benefit from this service. By giving patients extra resources after a hospital stay, we will dramatically improve the quality of care and lower cost at the same time" notes HCLA Executive Director Iris Weil.
About Health Care LA, IPA
Established in 1991, Health Care LA, IPA (HCLA) is a California Non-Profit Organization with a mission to provide Community based providers in Los Angeles County with a managed, integrated health care delivery system to serve their communities in an organized, efficient, compassionate and financially responsible manner. HCLA provides care to more than 300,000 individuals through a network of 40 contracted Health Centers,1,000 Primary Care Providers and over 3,000 contracted Specialty Providers. HCLA provides quality and compassionate care to the communities we serve.
About Titanium Healthcare
Titanium Healthcare, LLC is a medical management organization that will deliver savings for hospital systems, health plans, IPAs and though risk share relationships and in-depth analytics, care coordination, and clinical intervention. For more information about this innovative model, please visit http://www.tihealthcare.com.