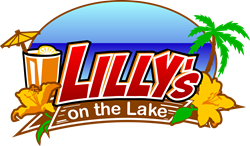 Eat ~ Play ~ Discover
Clermont, Florida (PRWEB) September 17, 2016
This Caribbean themed beachfront restaurant and bar is located on the southern shore of Lake Minneola. Every Thursday starting October 6th, 2016 at 5:30 PM; the bar will be transformed into a relaxed atmosphere with lounge seating and music for ladies to enjoy one complimentary mimosa and discounted drinks after that. The bar has indoor and outdoor seating depending on preference. Chris Horner, the general manager, said, "We know there are other options on Thursdays. The difference between them and us is what we are striving for. We are looking for a more relaxed atmosphere for women to feel comfortable and lounge around while conversing."
Ladies Night at LOTL is designed for ages 21 and up to relax. Either sitting outside hearing the waves of Lake Minneola hit the beach while drinking a refreshing drink, listening to light lounge music or conversing inside with old friends or soon to be new ones. Jay Guess, a saxophonist, will be heading up the first ever Ladies Night at Lilly's on the Lake. True gentlemen are welcome.
The Community Music Festival starting on November 4th, 2016 is sponsored by LOTL and spearheaded by the IHeritage Band. Eddie Medero, the bar and events manager for LOTL, said, "The community is an integral part of Lilly's on the Lake, and we are proud to host these eclectic events showcasing the diversity of music found in the community." Every Friday night starting at 5:30 PM there will be multiple venues of local musicians playing at the restaurant. LOTL encourages people of all ages to come and enjoy the local talent.
Sometimes, people have a misguided impression that community is built-in to a place when they arrive. However, that is not how it usually happens. It takes work to build a community and Lilly's on the Lake's solution is to make multi-generational events that become part of the community's gatherings.