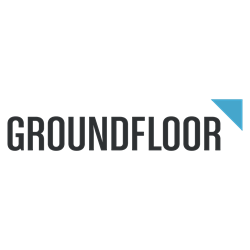 Atlanta, Georgia (PRWEB) September 15, 2016
Updated from September 1, 2016 – GROUNDFLOOR, the first and only real estate P2P lending marketplace open to non-accredited investors, today announced that it is clarifying certain historical results included in its September 1 press release describing the expansion of its lending business to 12 additional states just one year after GROUNDFLOOR qualified under Regulation A+.
"These revised results continue to reflect the company's steady growth," said Nick Bhargava, co-founder and EVP of Regulatory Affairs of GROUNDFLOOR, "however, after filing recent operational updates with the Securities and Exchange Commission, we are revising the presentation of our historical results so that they more closely track the context of our public filings."
Since achieving qualification under Regulation A+ and commencing our multi-state offering program in late August 2015 and through September 7, 2016, GROUNDFLOOR has funded 111 loans. During this period, retail securities sales were $13.6 million. GROUNDFLOOR borrowers have fully repaid 39 loans under this program. This compares with retail securities sales of $1.9 million in the preceding 12-month period (with 36 loans funded via our intrastate offerings in Georgia). The average annualized rate of return for investors since inception of our business has been over 12%. As of September 7, 2016, no loans funded under our multi-state offering program or Georgia program have lost principal value.
"At a time when we're seeing alternative lenders buckle under the ebbs and flows of institutional capital, our model continues to challenge the status quo and accelerate our growth," said Brian Dally, co-founder and CEO of GROUNDFLOOR. "The broadest possible base of capital means highly-competitive rates for borrowers and attractive risk-adjusted yields for retail investors."
GROUNDFLOOR remains open to investors in 9 states. Upon qualifying under Regulation A+ one year ago, GROUNDFLOOR expanded its lending business beyond Georgia to 10 additional states. Now, 1 year later, they have expanded their lending business to 12 additional states, for a total of 23 states. The states being added are Rhode Island, Massachusetts, New Hampshire, Michigan, Missouri, Minnesota, Colorado, Arizona, Utah, Nevada, Oregon, and Washington.
"One year later, we're still the only peer-to-peer real estate lender open to non-accredited investors," said Bhargava. "Last quarter we announced lower rates, while the market trended in the other direction. GROUNDFLOOR is a thriving marketplace because we're committed to a model that benefits everyone."
GROUNDFLOOR's Regulation A+ highlights (since commencement of our multi-state offering program):

Number of registered borrowers up 300%
Number of loans funded up 175%
Value of loans funded up 525%
Number of investors up 300%
Amount invested per investor up 300%
Borrowers interested in learning more about GROUNDFLOOR should visit https://www.GROUNDFLOOR.us/borrowers.
About GROUNDFLOOR
GROUNDFLOOR is the first and only real estate lending marketplace open to non-accredited investors. We open the door to short-term, high-yield returns backed by real estate.
GROUNDFLOOR was founded in 2013 by Brian Dally and Nick Bhargava and is headquartered in Atlanta, Georgia. GROUNDFLOOR's fast-growing team is on a mission to benefit individual investors and the investments they fund by reformatting and opening private capital markets.
Learn more about GROUNDFLOOR today at https://www.GROUNDFLOOR.us/.
This communication shall not constitute an offer to sell or the solicitation of an offer to buy nor shall there be any sale of securities in any state or jurisdiction in which such offer, solicitation or sale would be unlawful prior to registration or qualification under the securities laws of any such state or jurisdiction.
ANY OFFERING OF SECURITIES WILL BE MADE ONLY BY MEANS OF A DULY QUALIFIED OFFERING CIRCULAR, WHICH CAN BE OBTAINED BY QUALIFIED INVESTORS THROUGH OUR PLATFORM. INFORMATION ABOUT OUR OFFERINGS MUST BE READ IN CONJUNCTION WITH SUCH OFFERING CIRCULAR IN ORDER TO UNDERSTAND FULLY ALL OF THE IMPLICATIONS AND RISKS OF THE OFFERING OF SECURITIES TO WHICH IT RELATES.