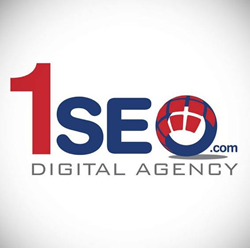 (PRWEB) September 17, 2016
1SEO.com Digital Agency, the Philadelphia, PA-based leading national SEO agency, is pleased to announce that they have been recognized as one of the top 100 places to work in Pennsylvania. This designation is granted to the company by the Central Penn Business Journal in partnership with the Pennsylvania Department of Community and Economic Development, Team PA Foundation, the Society for Human Resource Management (SHRM) -- PA State Council and Best Companies Group.
"Company culture is something we take very seriously because we're a family business, and as our company grows, we don't want that family feel to go away," said CJ Bachmann, 1SEO.com Digital Agency's VP of Operations.
Recognition as one of best places to work in their home state is yet another in a long line of prestigious accolades that 1SEO.com Digital Agency has received so far in 2016. Others include their ranking on Inc. 5000's list of fastest growing companies, their recent acknowledgement as a Google Premier Partner and their being shortlisted for 16 US Search Awards.
"We're having a big year!" said Lance Bachmann, Founder and CEO of 1SEO.com Digital Agency. "It's always a thrill when we get recognized for the great work we do for our clients, but we wouldn't be able to do that work without the culture we have, so being recognized for that is just as awesome," he added.
To learn more about the best SEO company in PA and what they've done to earn the several awards and other distinctions they've received this year, visit http://www.1SEO.com today or call 215-946-1046.
About 1SEO.com Digital Agency:
1SEO.com Digital Agency is a Philadelphia, PA-based digital marketing firm that provides end-to-end solutions for their clientele, which is comprised of hundreds of businesses in countless industries that operate in several sectors, from the niche to the mainstream. Using a full suite of services like search engine optimization (SEO), pay per click (PPC), social media optimization (SMO), website design, content writing and email marketing, 1SEO.com Digital Agency helps their clients win online by cultivating online presences and harvesting leads, closes, conversions and profits.
To learn more, please visit http://www.1seo.com/.