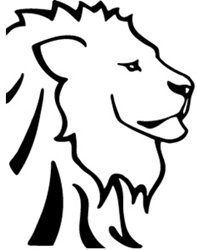 "Indaba is the most valuable meeting of the year where Owners experience a growing Lion Street culture that values collective expansion through openness and idea sharing." -Bob Carter
Austin, Texas (PRWEB) September 16, 2016
Lion Street will be hosting its sixth annual Indaba, September 18 – 20, in Dallas. The meeting is exclusively for Lion Street Owners to come together to share ideas and success stories from the past year.
Indaba is a Southern African word describing the gathering of tribal leaders to share ideas about what is best for the community. Lion Street, by tradition, gathers each year in the spirit of an Indaba to inspire each other with ideas and best practices.
Indaba will feature 30 Lion Street Owners revealing the strategies and products that are working in their target markets. Presentation topics will range from wealth transfer to corporate and business planning. Each presentation stimulates the other Owners to implement the same ideas to mutually benefit and grow their practices. Also discussed will be the latest on DOL proposals. Lion Street Financial, Lion Street's Broker Dealer, was just named "Division One Broker-Dealer of the Year" by Investment Advisor magazine.
Keynote speakers include Dr. Quincy Krosby, Chuck Hollander, Jay Judas, and Executives from Human Longevity. Also on the agenda is a Company update by Lion Street's Founder and CEO, Bob Carter and an Owners-only breakfast with Jim Cahill, the Company's CFO.
"Collaboration between financial professionals is the key to successful client outcomes. Indaba is the most valuable meeting of the year where Owners experience a growing Lion Street culture that values collective expansion through openness and idea sharing," Bob Carter stated.
Lion Street consists of 125 Owner-Firms nationwide in 40 states. A primary differentiator in Lion Street's structure is that every affiliated financial advisor is an Owner of Lion Street. Together, Lion Street's Advisor-Owners are strongly committed to building a fiercely independent, yet highly collaborative network of professionals dedicated to serving their high-net-worth and corporate clients.
Ron Rubin, a Lion Street Owner and Board Member, stated, "Indaba allows us to hear what the best and brightest Owner-Firms are doing, and we take those ideas and turn them into meaningful revenue in our own practices. I am amazed by the humility of everyone in the spirit of growing our business, both individually and collectively."
The Indaba will be at the Four Seasons Resort and Club at Las Colinas, and Lion Street expects over 250 attendees. Senior executives from several major carriers are attending including Pacific Life, Prudential, John Hancock, Voya, Lincoln, and Symetra.
About Lion Street
Lion Street is a leading financial services company based in Austin, Texas. Lion Street provides elite independent life insurance producers and financial advisors access to the financial products, intellectual capital, and specialized resources they need to meet the sophisticated needs of their high-net-worth and corporate clients. Lion Street Financial, its Broker-Dealer was named the 2016 "Division One Broker-Dealer of the Year" by Investment Advisor. To learn more about Lion Street, please visit http://www.lionstreet.com.
Lion Street Media Contact:
Cami Gueguen, Director of Marketing and Communications
cgueguen(at)lionstreet(dot)com
512-776-8466