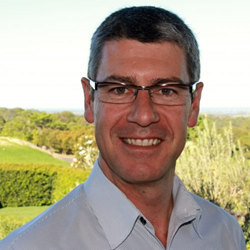 Portland, Maine (PRWEB) September 16, 2016
Accountex USA announced Clayton Oates as a breakout session leader with his course, How to Transition from Trusted Advisor to Difference Maker. The session will be held on November 18th at the 13th annual accounting technology conference and expo in Las Vegas, Nevada. Attendees will discover practical steps to move beyond what everyone else is doing and differentiate their offerings in the market.
Oates is an Author, International Speaker, and recent honoree of the Top 25 Thought Leaders in Accounting by CPA Practice Advisor magazine. Accountex USA provides a four-day learning experience that focuses around the technology that moves accounting forward as well as the business processes and organizational success needed in the marketplace. As an independent conference, the content offers more than a single perspective on solutions.
The accounting technology expo brings together the largest selection of solutions and offers professionals face-to-face time to learn about the latest upcoming trends available from cloud accounting innovators. The conference is the premier event of the year for the accounting and financial professionals and the add-on developer community. Sponsorship opportunities are enhanced through the AccountingWEB and Accountex partnership to provide maximum engagement with decision makers.
Keynote speakers include: David Kotz, former Inspector General of the U.S. Securities & Exchange Commission and Managing Partner at Berkeley Research Group, Debbie Rich-Walker, Senior Finance Manager at Home Depot, Dave Kerpen, Founder and CEO of LikeableLocal and a New York Times Best-Selling Author, Doug Sleeter, Founder of The Sleeter Group, Joe Woodard, Founder of Woodard Events and Consulting, and Geni Whitehouse, CEO at Even a Nerd.
Accountex will be held at the Mirage Resort and Casino in Las Vegas, Nevada November 15-18, 2016. Registration is now open at AccountexUSA.com.
About Accountex
Accountex is the leading independent expo and conference focusing on accounting technology. Accountex USA focuses on the technology that moves accounting forward as well as the business processes and organizational success needed in the marketplace. It is an independent conference meaning that it offers more than one viewpoint of solutions. Accountex features the most accounting technology solutions at one major event, plus latest trends and the traditional technologies that still dominate, without any focus on a singular suite of products. http://www.accountexusa.com. ###