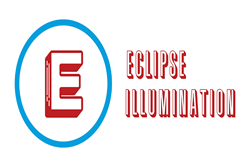 "Cree is committed to innovation and unlocking the true potential of LED technology," said Betty Noonan, Cree chief marketing officer and general manager, consumer lighting.
New York, NY (PRWEB) September 17, 2016
It is the end of the summer season and EclipseIllumination.com has marked down the entire list of LED lighting fixtures by 25%. They are entirely revamping their site to make purchasing lighting online as smooth as possible.
With LED technology constantly changing manufacturer's are rolling out more and more products to suit the needs of every customer. Eclipse Illumination is staying with the trends and has added several new LED lighting fixtures to their catalog from LED high bays, LED troffers, and LED recessed downlights. Carrying top brands like Texas Fluorescents, T-1 Lighting, Green Creative, Cree, Ushio, Halco Lighting, Keystone Technologies, and many more.
LED technology is the future of lighting; whether a someone is purchasing lighting for their home or business the impact will be immediately noticed. LEDs help reduce monthly energy cost to operate lighting by at least 50% and are designed to be a long term light source that will last consumers anywhere from 50,000 hours to in some cases 100,000 hours.
LED is something that is here to stay; simply put customers will not have to constantly be upgrading lighting fixtures every five to 10 years to keep up with technology. The technology is already here and is more advanced than ever; so there is no reason to wait anymore.
Take a look at EclipseIllumination.com at all of the new LED product that has been added to their online site and take advantage of the 25% off too.