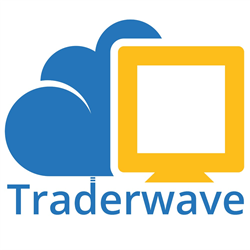 Traderwave is focused on building a comprehensive trading workflow solution for global traders, utilizing the modern web technologies.
Singapore (PRWEB) September 19, 2016
Singapore-based fintech start-up Traderwave is delighted to announce their participation in the Cohort 3 of the MaGIC Accelerator Program. The largest start-up accelerator program in Southeast Asia, this four-month long program has already got underway on 23rd August 2016, and is scheduled to end on December 8, 2016. Traderwave is one of the three start-ups from Singapore to make it to this fully-funded residential program that does not take any equity from the selected startups.
The MaGIC Accelerator Program is an initiative of the Government of Malaysia and the Malaysian Global Innovation & Creativity Centre. The objective of this accelerator program is to promote entrepreneurship throughout Asia. Participants for the final cohort of the program are selected after a rigorous selection process based on three key criteria viz. prospects for regional and global expansion, early-stage investment readiness, and potential of highly scalable products. This year, only fifty startups were selected amongst five hundred and sixty applicants across thirty countries to join the Cohort 3 of the program. As part of the program, all these start-ups gained access to world-class mentors, a monthly stipend, accommodation, workspaces and other benefits worth over $400,000.
Traderwave is focused on building a comprehensive trading workflow solution for global traders, utilising the modern web technologies. The company was one of the finalists of SiTF Awards 2015 in the Best Innovative Start-up (Early Stage), administered by the Singapore Infocomm Technology Federation. Traderwave is also the recipient of a $50,000 i.JAM Reload development grant by Media Development of Singapore to develop their prototype in June 2015.
Philip Teo, the Founder and CEO of Traderwave, graduated with a Mechanical Engineering degree, but went on to become a technical analysis expert in the financial investment industry over a period of seven years. He founded Traderwave in 2015 to build world-class web solutions for traders all over the world.
Expressing pleasure about participation in the MaGIC Accelerator Program, Philip stated, "We are honored to be one of the only three Singapore startups selected for this accelerator program. After bootstrapping under the radar for more than a year, we will make use of this opportunity to establish further validation of our product offerings and look to raise our first round of external funding by the end of the program."
To find out more about Traderwave, please visit http://www.traderwave.com/
About Traderwave: Traderwave is a financial technology company that aims to use modern web technologies to build a complete trading workflow solution for global retail traders, so as to provide them the convenience to shortlist, analyze, execute, journal and review their trading ideas from one single web-based platform that is broker neutral.