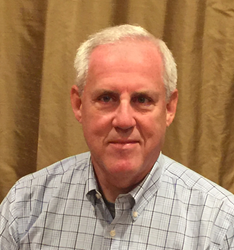 Chicago, Illinois (PRWEB) September 16, 2016
EnsembleIQ announced today that Bruce Hendrickson has been named vice president, marketing and communications. In his new role, he will be responsible for all of the company's marketing, promotion and communication activities.
Hendrickson brings a wealth of business-to-business and retail industry experience to the role. Over the course of his career, he handled marketing duties at Vienna Beef, Leemis Marketing Research, Nation's Restaurant News and Path to Purchase Institute. In addition, he ran his own marketing and publishing services firm for a number of years.
Since joining Stagnito Media in 2013, Hendrickson has been deeply engaged in all of the company's U.S. and Canadian brands. He played a key role in the recent merger of Stagnito Business Information, Edgell Communications and Path to Purchase Institute, as well as the subsequent launch of EnsembleIQ.
"Bruce is an extremely versatile executive and supremely equipped to lead the marketing efforts of our new company into the future," noted Korry Stagnito, Chief Operating Officer at EnsembleIQ. "His broad range of talents and depth of experience make him the perfect choice for the role."
About EnsembleIQ:
EnsembleIQ is a premier business intelligence resource that exists to help people and their organizations succeed. It is structured to serve the business-to-business needs of retailers, consumer goods manufacturers, technology vendors, marketing agencies and retail service providers by using its integrated network of media and information resources designed to inform, connect and provide actionable marketplace intelligence.
For additional information, please contact:
Korry Stagnito
Chief Operating Officer
EnsembleIQ
korrystagnito(at)ensembleIQ(dot)com
224-632-8171