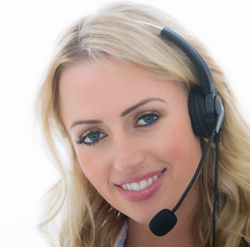 (PRWEB) September 18, 2016
Conversational, one of the leading virtual receptionist providers for small businesses and startups, announced a new partnership with Net2Phone, the industry leader in VoIP (Voice over Internet Protocol) solutions, to improve company infrastructure and redundancy. VoIP solutions replace the need for traditional analog telephone connections, making them a cost-effective and smart solution for businesses that handle high call volumes.
Net2Phone will enable the virtual receptionist provider to better handle client calls and communications by allowing them to take more calls simultaneously with better call quality on both ends.
Conversational has been providing virtual receptionist services through similar VoIP solutions since they began serving clients in 2014. They made the decision to upgrade their VoIP service to Net2Phone amid 'explosive growth,' including the addition of new high-profile clients like Quicken.
Call quality and the ability to take multiple calls simultaneously are major facets of offering top-notch virtual reception services to small businesses. Businesses tend to receive calls in noticeable fluctuations throughout the day, with higher call volume creating the necessity for a reliably stable connection.
As Conversational continues to grow their list of clients, they have discovered the need for a VoIP solution that can match their level of service.
That need is a large part of what prompted the company to begin searching for solutions and partners that could improve the technical side of offering virtual call answering services, and it is what eventually led them to partner with Net2Phone as their VoIP provider.
Hailed as the "leading VoIP service provider for business," Net2Phone's suite of VoIP services is expected to expertly handle Conversational's growing telephone communication needs once the switch is complete.
The VoIP provider allows businesses like Conversational to handle up to 450,000 calls simultaneously, access new call routing features, and take advantage of the company's secure data centers in 8 countries. Traditional analog telephone connections do not offer features of this scale.
Conversational expects to be fully onboarded and operational with the new VoIP system within the coming weeks, and the company's CEO believes their clients will be able to notice a real difference after the change.
"We are consistently reviewed as a 5-star company while using our current phone system, so we are very excited to see how our current and new clients respond to even better call quality, routing ability, and reduced call delays. This is a switch we've been considering for a while, one that has required a lot of research, strategic decision-making, and planning. It's just one more way we're working to improve the level of service we provide to our clients and their callers."

Tanya Lamont, CEO of Conversational
Conversational offers 3 tiered monthly plans for small businesses and startups that are looking to outsource their call answering. The plans are available in increments from 100 minutes per month to 500 minutes per month, though the provider also allows clients to customize plans to fit their unique business needs. For a limited time, Conversational is also offering a 30-day free trial of their virtual receptionist services to new clients.
For more information about Conversational, please visit:
https://www.conversational.com
For media inquiries, please contact:
Conversational
(855) 933-3826