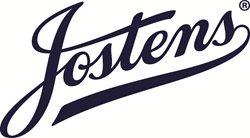 "The Pulse is a principal's tool to get a baseline and prescription for recognition in his or her school," said Murad Velani, Jostens chief operating officer.
Minneapolis, Minn. (PRWEB) September 16, 2016
Jostens, the leading provider of publications, jewelry and consumer goods serving the K-12 and college market, launched The Pulse this week, a first-of-its-kind survey that meets a critical need in improving school climate and culture by measuring the effects of student recognition.
A missing ingredient in building positive school climate and culture
"The Pulse provides practical and actionable feedback for strengthening student recognition and inclusiveness," said Dr. Kent Pekel, president and CEO of Search Institute®, an international leader in youth development Jostens partnered with to create The Pulse. "No other survey fills this need. It allows students to express what types of recognition matter most to them and how frequently they experience those types of recognition in their schools."
The Pulse, which is taken online via mobile or desktop platforms, measures how students, parents and teachers perceive school recognition with regard to how recognition is given and experienced, as well as how it makes a difference in building positive climate and culture in schools.
"It's vital that recognition is a recurring experience throughout a student's high school career," said Murad Velani, Jostens chief operating officer. "The Pulse is a principal's tool to get a baseline and prescription for recognition in his or her school."
Jostens launched The Pulse during the National Association of Secondary School Principals (NASSP) Principal of the Year Institute on Sept. 12 in Washington, D.C.
"We're proud to partner with Jostens in sharing The Pulse with our network of principals across the country," said Beverly Hutton, deputy executive director of NASSP. "When we survey our school leaders, they consistently ask for more tools to build positive school climate and culture, and The Pulse can immediately help them engage their entire school community. The Pulse is also beneficial to advisors of student organizations, such as student councils and the National Honor Society.
The Pulse is a part of Jostens Renaissance Education, which for the past 25 years has helped schools across North America renew their climate and culture for the 21st Century. This contributes to increased attendance and graduation rates, improved academic performance and behavior, higher teacher retention rates, and a boost in overall school spirit.
About Jostens
Jostens is a trusted partner in the academic and achievement channel, providing products, programs and services that help its customers celebrate moments that matter. The company's products include yearbooks, publications, jewelry and consumer goods that serve the K-12 educational, college and professional sports segments. Founded in 1897 and based in Minneapolis, Minn., Jostens can be found online at http://www.jostens.com.
About NASSP
NASSP is the leading organization of and voice for middle level and high school principals, assistant principals and school leaders from across the United States and in more than 35 countries. Founded in 1916, NASSP's mission is to connect and engage school leaders through advocacy, research, education and student programs.
About Newell Brands
Newell Brands (NYSE: NWL) is a leading global consumer goods company with a strong portfolio of well-known brands, including Paper Mate®, Sharpie®, Dymo®, EXPO®, Parker®, Elmer's®, Coleman®, Jostens®, Marmot®, Rawlings®, Irwin®, Lenox®, Oster®, Sunbeam®, FoodSaver®, Mr. Coffee®, Rubbermaid Commercial Products®, Graco®, Baby Jogger®, NUK®, Calphalon®, Rubbermaid®, Contigo®, First Alert®, Waddington and Yankee Candle®. Driven by a sharp focus on the consumer, leading investment in innovation and brands, and a performance-driven culture, Newell Brands helps consumers achieve more where they live, learn, work and play.
This press release and additional information about Newell Brands are available on the company's website, http://www.newellbrands.com.