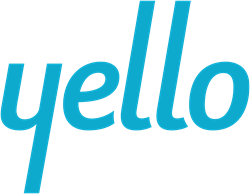 Chicago, IL (PRWEB) September 16, 2016
Yello, the leading talent acquisition software company, announces it has been honored with the top award for Outstanding Technology Development at the 2016 ITA CityLIGHTS Awards for its Yello Referrals solution. The Outstanding Technology Development Award is presented to the company or organization that utilizes or developed a technology tool, process or service that makes a substantial improvement on business metrics.
"We're very proud to be recognized by both the Illinois Technology Association and the local community, and are grateful for the opportunity to accept the Outstanding Technology Development award," said Jason Weingarten, CEO and co-founder of Yello. "We're committed to developing cutting-edge technology that allows high-growth organizations to cost-effectively source and hire top talent. Yello Referrals, which is a result of the hard and diligent work by our product and engineering teams, is proof of this commitment."
According to the 2016 Yello Recruiting Study, 94 percent of employees would refer their current company to a friend. However, many companies have a fragmented referral process which lacks employee incentives and overall transparency. Yello Referrals addresses these recruiting pain points by incentivizing the referral process and increasing hiring transparency, while also fueling the applicant-to-hire conversion rate, mitigating legal risks and streamlining communication. This talent acquisition solution allows companies to cost-effectively and compliantly hire top talent by facilitating employee engagement in the recruiting process.
"Referrals are often the best hires and our latest technology solution streamlines the referral process for candidates, recruiters and employees. We have great pride in this product given the incredible usage and how well-received it has been in the marketplace." said Dan Bartfield, President and co-founder of Yello. "Alongside our fellow ITA CityLIGHTS finalists, we'll continue to develop outstanding technology that advances the local community and brings value to customers around the globe."
Hosted by the Illinois Technology Association, the 17th annual ceremony celebrates achievements from the local Chicago and larger Illinois technology community, and brings together more than 650 technology leaders, representing 400 companies, legislators, investors and policymakers. Award winners are determined based on nominations from the local technology community, a selection of finalists by the ITA CityLIGHTS judging committee and a public voting process.
About Yello
You had me at Yello: Work with the Chicago-based software leader that is radically reinventing recruiting. Employers of all sizes – from Fortune 500 multinationals and large public sector organizations to high-growth early stage companies – rely on Yello to manage and mobilize their recruiting processes. Previously known as Recsolu, Yello's considerable experience includes campus, professional, high volume and specialty recruitment. When you're ready to say hello to your next great hire, think Yello.