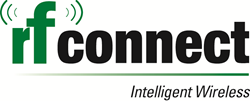 We welcome Jeff to the leadership team at RF Connect and look forward to leveraging his vast experience and impressive track record in helping to define a strategic vision that takes full advantage of innovative emerging technologies
SOUTHFIELD, Mich. (PRWEB) September 21, 2016
RF Connect, a national leader of enterprise wireless solutions, today announced that Jeff Clark is joining the company as its Chief Innovation Officer.
Clark is an industry veteran with more than 15 years of leadership positions at technology firms where he led the introduction of innovative technologies and growth initiatives. He has pioneered technologies in such diverse fields as terrestrial wireless broadband, multi-spectral scene simulation, night vision, and military flight training. His technical foundation includes experience with artificial neural networks, robotics, physics-based simulation, computer graphics, systems engineering, and parallel computing architectures.
"We welcome Jeff to the leadership team at RF Connect and look forward to leveraging his vast experience and impressive track record in helping to define a strategic vision that takes full advantage of innovative emerging technologies," stated RF Connect President Leonard A. Kruszewski. "The communications industry is a sophisticated, quickly evolving sector that requires not only a thorough understanding of today's technology landscape, but also an eye toward how we can best serve our clients with tomorrow's technology."
"I'm excited to join the excellent staff at RF Connect and fulfill the promise of providing our clients with the most appropriate and innovative technology solutions to meet their unique needs," said RF Connect Chief Innovation Officer Jeff Clark. "This is a dynamic organization and I'm very pleased to be part of its efforts as we bring innovative and effective solutions to the market."
About RF Connect
RF Connect is a global leader and innovator providing telecom/wireless services to design, optimize and manage high performance wireless networks. With an impressive portfolio backed by cutting-edge technology and top-notch teams with proven success in high profile and complex venues, RF Connect is at the forefront of world-shaping wireless technology. It provides network solutions to customers that demand the utmost in reliability, security and scalability across their wireless network infrastructures. For more information, visit http://www.rfconnect.com.