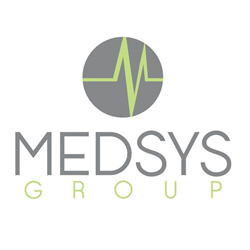 It's an honor and a privilege to add such a prestigious group of individuals to our advisory services division. Their individual and combined backgrounds offer a broad range of expertise that will prove to provide our clients with value-based outcomes.
Plano, TX (PRWEB) September 19, 2016
MedSys Group is pleased to announce the expansion of its advisory services team. The addition of its five new strategists, Linda Ostach, Jenn Bula, Tom Welch, Patricia Drew, and Aaron Spratt, will continue to build the company's mission of providing more value, more solutions, and more knowledge to its clients, all while offering unmatched service. Healthcare groups needing assistance with IT strategy and road mapping will benefit from the combined experience and expertise of the team, whose primary focus is delivering critical solutions and operational efficiency.
"It's an honor and a privilege to add such a prestigious group of individuals to our advisory services division," Nancy Miracle, RN, Executive Vice President and Chief Nursing Officer said. "Their individual and combined backgrounds offer a broad range of expertise that will prove to provide our clients with value-based outcomes. Their extensive clinical and operational experience will drive results while establishing effective governance of IT systems, budgets, and projects."
Together the team will focus on facilitating the collaboration of high-risk areas between vendors, staff, and other groups while offering solutions to mitigate risk. By developing and implementing organizational change management across multi-facility healthcare groups to facilitate standardization, regulatory compliance, operational efficiencies and data integrity, MedSys advisory services delivers cost-effective strategies while defining clear next steps to its clients.
Senior Strategist, Linda Ostach, PMP and Medical Technologist has an extensive background in Healthcare IT. Linda provides senior level leadership and consulting services to hospital executives and clinicians. She is viewed as an expert in the areas of electronic health record (EHR) implementation and adoption, regulatory compliance, vendor selection, contract negotiations, risk and change management. Linda has been responsible for managing multi-phase implementations for multiple hospital customers while establishing trusted executive relationships. At MedSys, Linda will focus on new business, account growth, and retention.
Jenn Bula, RN, MSN and Senior Strategist, is a natural leader, critical thinker and excellent communicator who brings creativity, organization and a passion for her work that strengthens her team throughout the project lifecycle. Jenn's career began as a bedside nurse in Critical Care and Telemetry units with a specialty in Cardiology. Jenn became a SQL Server Specialist to understand how databases functioned, data warehousing and report writing. Concurrently, she learned the business side of the project lifecycle implementing IT systems, from inventory tracking to ERP implementations. Jenn has worked on numerous EHR and Epic implementation and optimization projects to ensure efficient processes for clinicians and end-to-end workflows and supporting key healthcare leaders. As a Senior Strategist, Jenn will focus on building the Epic Services line.
Senior Strategist, Tom Welch, has over 15 years of healthcare IT experience. He began his career working for a health clinic in central Iowa and then transitioned to the Cerner Corporation where he had the opportunity to broaden his skill set by working in various roles including foreign systems integration, PharmNet consulting, client instruction, software release management, and project management. Tom has successfully managed as many as ten projects across multiple clients simultaneously for several years. Tom places great emphasis on clear strategic planning before the start of a project and will focus on implementing well-planned governance and reporting structures.
Patricia Drew, Senior Strategist, began her career in healthcare almost twenty years ago as a Registration Clerk at Eastern Maine Medical Center (EMMC) in Maine. At that time, EMMC was opening a centralized scheduling call center, and she was transferred to that department as a Scheduling Clerk. She quickly moved to the IT side as a database analyst for the health system working with the Cerner Registration and Scheduling applications. Her career progressed as she became the Director of the Access Management Department at EMHS responsible for the implementation and maintenance of the Cerner Registration and Scheduling applications across the seven-hospital healthcare system. As her career continued with EMHS, she also became the Director of Physician Services and was responsible for the implementation and maintenance of the hardware and software to the physician practices within EMHS. As a Senior Strategist with MedSys, she focuses on the Cerner services line and solution implementation.
Strategist Aaron Spratt has experience in healthcare ranging from managing EHR implementations in both the ambulatory and hospital setting, directing the operations of a hospital IT department, managing physician practice operations, overseeing Meaningful Use compliance in multiple organizations and managing Joint Commission compliance for a Midwestern healthcare system. He particularly enjoys working with physicians and other clinicians to optimize the use of EHR systems to help meet strategic goals. He will be focusing on multiple clients, EHR optimization, contracting and total cost of ownership.
About MedSys Group®, LLC:
Founded in 2008, MedSys Group® LLC, is a healthcare IT services firm, delivering outstanding services and results to academic medical centers, integrated delivery networks, specialty hospitals, and physician practices. MedSys provides expert leadership in Cerner, Epic and other acute/ambulatory EHR and revenue cycle systems. MedSys is frequently featured in A-list publications and was named for two consecutive years on the Dallas 100 list of fastest growing companies in North Texas. MedSys is the recipient of Modern Healthcare's Best Places to Work in Healthcare and the Inc. 5000 awards. For more information, please visit: http://www.MedSysGroup.com or call 972-464-0020. You can also follow the company on Twitter @MedSysGroup. For interviews or media inquiries, please contact Gretchen Hydo, Director of Public Relations, at GretchenH(at)Chatterboxink(dot)com.