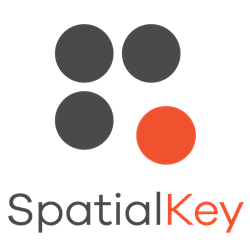 'We're delighted to make our risk and hazard data models available to SpatialKey clients for the first time,' commented Adam Podlaha, CEO of Impact Forecasting.
Denver, CO (PRWEB) September 20, 2016
SpatialKey Inc. (SpatialKey) now offers its insurance clients access to global peril data from Impact Forecasting, a catastrophe model development center within Aon Benfield. Designed to highlight potential risks for underwriters and exposure managers, SpatialKey geospatial analytic solutions now seamlessly integrate with expert content from Impact Forecasting. Insurers can now access the same, expert hazard data across both underwriting and exposure management disciplines, enabling them to make more confident business decisions.
"We're excited to offer our clients access to a greater breadth of global hazard and risk data," said Bret Stone, COO of SpatialKey. "Insurers rely on expert content to write and manage their exposure. Working with Impact Forecasting means our clients can easily access the information they need to inform their risk management strategies across the globe."
In 2015, insured catastrophe losses totaled roughly $27 billion, according to the Insurance Information Institute. Risk experts, like Impact Forecasting, and geospatial insurance analytics providers, like SpatialKey, play an increasingly strategic role in helping insurers improve their bottom line. Both companies help insurers perform more accurate underwriting and risk assessment—two key factors in keeping insurers profitable.
Impact Forecasting provides data for eight kinds of perils in more than 60 countries, including emerging markets. With that data integrated into SpatialKey, insurers can identify new market opportunities and gain insights where their competitors lack understanding.
"We're delighted to make our risk and hazard data models available to SpatialKey clients for the first time," commented Adam Podlaha, CEO of Impact Forecasting. "Now, underserved markets can easily access, visualize, and analyze the data they need to better manage risk and write more profitable business."
About SpatialKey
We build technology that simplifies how insurers gain insights from information. We bundle everything insurers need—the best data, mapping, and analytics—in apps that help them streamline their decision making. More than 100 insurers trust our innovative, off-the-shelf solutions for underwriting, exposure management, and claims to help them achieve stronger portfolios.
About Impact Forecasting
Impact Forecasting LLC is a catastrophe model development center of excellence within Aon Benfield whose seismologists, meteorologists, hydrologists, engineers, mathematicians, GIS experts, finance, risk management, and insurance professionals analyze the financial implications of natural and man-made catastrophes around the world. Impact Forecasting's experts develop software tools and models that help clients understand underlying risks from hurricanes, tornadoes, earthquakes, floods, wildfires, and terrorist attacks on property, casualty and crop insurers and reinsurers. Impact Forecasting is the only catastrophe model development firm integrated into a reinsurance intermediary.