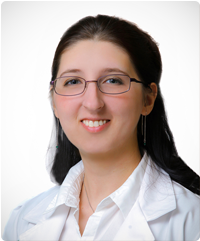 Early identification is important in order to recognize the presence of NIHL and take steps to prevent further hearing loss
(PRWEB) September 18, 2016
A child's ability to hear is a critical part of social, emotional and cognitive development and even a mild or partial hearing loss can affect a child's overall development. Having a child's hearing tested may not be the first thing that comes to mind for most parents when school starts. But, it can be an important tool in identifying and correcting a potential hearing problem early on - and that, in turn, may prevent learning difficulties in the classroom.
In fact, hearing loss is a fairly significant problem for school-age kids. According to the Institute of Enhanced Classroom Hearing:

As many as 15% of all elementary school children are experiencing a temporary hearing loss from a middle ear infection on any given day of the week.
According to the available data, 14.9% of U.S. school children, or about 8 million students, have a hearing loss that can impact their educational progress.
More than 10 million school-age children exhibit some degree of SNHL (Sensorineural Hearing Loss) requiring better acoustics to understand and process speech.
While most hearing problems can be overcome when caught early (by 3 months of age) experts recommend that parents have a child's hearing screened early, and checked regularly. And more recent studies have underlined the importance of protecting a child's hearing health due to an alarming increase in cases of noise-induced hearing loss (NIHL).
Causes of Hearing Loss in kids
A study conducted by The Journal of the American Medical Association revealed that hearing loss affects one in five (20 percent) of U.S. adolescents ages 12-19, an increase of about 30 percent in just 10 years. The finger of suspicion for this dramatic increase is pointed directly at noise generated from loud music, most often directly channeled into the ears via ear buds. With nearly 40 percent of children with a minimal hearing loss failing at least one grade in school (compared to a three percent failure rate for their normal hearing peers) this is a trend that should not be ignored by parents.
NIHL by the numbers
Noise-induced hearing loss can occur rather quickly, following a brief exposure to a very loud noise. It can also happen when a person is exposed to even moderate-level noise over a long period of time. Today's kids seem to be constantly plugged into game devices or music players that are inevitably turned up loud enough to block out ambient noise, and this is a situation that's just asking for trouble. For example, a typical MP3 player at maximum volume produces about 105 decibels — 100 times as intense as 85 decibels, the level where hearing damage begins. This is a serious concern when it comes to hearing health, and something that could cause a child to experience learning issues in a classroom setting if not recognized, and treated – either by prevention or the help of an audiologist.
"As intensity of noise increases, the length of time for which the exposure is "safe" decreases," explains Dr. Amber M. Powner of Audiology Associates. "For example, exposure to 85 decibels – which is the range of a moderately loud video game played through headphones - for a long period of time, can be as damaging as exposure to 105 decibels – which is the maximum volume on most MP3 players - for only a few minutes."
Recognizing the symptoms
In most cases, NIHL develops gradually, so gradually that people may lose a significant amount of hearing before becoming aware of its presence. "The first sign of NIHL is not being able to hear high-pitched sounds, such as the singing of birds, or not understanding speech when in a crowd or an area with a lot of background noise," says Dr. Powner. "If damage continues, hearing declines further, and lower pitched sounds become hard to understand."
Signs of hearing loss from unsafe sound exposure include:
the inability to comprehend somebody talking from two feet away
hearing muffled speech
experiencing pain or ringing in the ears following exposure
needing others to speak louder in conversation
"Early identification is important in order to recognize the presence of NIHL and take steps to prevent further hearing loss," Dr. Powner stresses. "Anyone, including children, who are regularly exposed to hazardous noise should have an annual hearing test. If hearing loss is developing, it might indicate under-protection and could suggest preventative measures, such as better hearing protective devices (earplugs) or turning down the volume on the iPod are necessary. For more information on protecting your hearing you are invited to attend our Protect Your Hearing Seminar on Thursday, October 27, 2016 from Noon until 3PM, the public is welcome."
About Audiology Associates
Audiology Associates is a full-service, independently owned audiology practice proud to be bringing better hearing to the people of Mendocino, Sonoma and Marin Counties for over 30 years. From three locations in Santa Rosa, Mendocino and Mill Valley, our AudigyCertified™ hearing care practice has helped thousands of patients with their hearing, tinnitus, and balance disorders — and offers state-of-the-art diagnostic testing and expert fitting of hearing technology. To learn more visit the website or call (707) 827-1630.