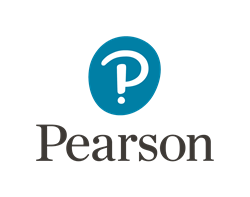 New York, New York (PRWEB) September 19, 2016
Today, Pearson lauded the University of California, Davis, (UC Davis) for the institution's award-winning Inclusive Access initiative that has saved students $3.4 million in course materials expenses over the last two years. The pioneering approach to digital distribution of course materials and reducing student expenses was designed in partnership with Pearson through the company's Digital Direct Access (DDA) model, as well as other digital content providers.
The initiative earned UC Davis the 2016 University of California Larry L. Sautter Award for Innovation in Information Technology, which was established in 2000 to encourage and recognize innovative deployment of information technology in support of the university's mission. The program also won the Innovation Achievement Award from the National Association of College Stores Foundation this spring.
Created to provide students with direct access to digital course materials through the campus bookstore, UC Davis launched the initiative with Pearson and other providers in 2014. Since then, the university has digitally delivered required course materials for more than 170 courses, and over 45,000 students have engaged with this program. UC Davis typically delivers required course content for 40 or more courses per quarter using this model, a number that continues to grow.
More than 80 institutions around the country have partnered with Pearson in 2016 to implement the DDA model, which enables schools to digitally deliver high-quality digital course materials to their students. In addition to cost savings, DDA provides learners with critical access to course materials on the first day of class and offers instructors valuable insights into students' learning activity through data analysis.
"Our campus was thrilled to have our Inclusive Access program acknowledged as one of the most innovative IT projects in the UC system," said Jason Lorgan, executive director of Campus Recreation, Memorial Union and UC Davis Stores. "Faculty appreciate that students have day-one access to materials and the course can proceed without delay."
"Our students continue to embrace the program with high satisfaction levels in our end-of-term surveys," Lorgan added. "The high-quality, vetted digital content in the Inclusive Access program furthers the success of our students, the ultimate goal our entire campus is focused on."
"We congratulate the UC Davis Stores and its campus partners on receiving these prestigious accolades for the Inclusive Access program, which has delivered significant cost savings to thousands of students at the institution. We anticipate that increased access to high-quality digital content will continue to have a positive impact on student success, as well as provide educators with the critical course data they need to analyze students' performance and make necessary instructional adjustments," said Tom Malek, senior vice president of partnerships, Pearson.
With digital content from Pearson and other providers, the UC Davis Stores IT department developed the program's web-based application for course and enrollment data, program communication to students, billing and analytics.
About Pearson
Pearson is the world's learning company, with expertise in educational courseware and assessment, and a range of teaching and learning services powered by technology. Our mission is to help people make progress through access to better learning. We believe that learning opens up opportunities, creating fulfilling careers and better lives. For more, visit http://www.Pearsoned.com.
Media Contacts:
Scott Overland, scott.overland(at)pearson(dot)com, 202-909-4520
Jason Lorgan, jplorgan(at)ucdavis(dot)edu, 530-752-9075