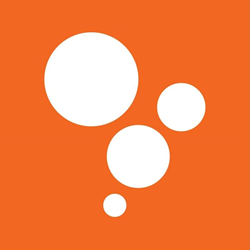 We were excited to have been nominated for 3 awards and thrilled to take home the Independent Agency of the Year award. I am very proud of our team who works tremendously hard to drive measurable results with the generous support from partners like Bing
Newport Beach, CA (PRWEB) September 19, 2016
On Thursday, September 15, Bing held their first-ever Agency Award ceremony in New York. ymarketing was in attendance, nominated for three awards, among several other agencies and teams nominated in various categories for excellence as partnerships with Bing.
Specifically, ymarketing was nominated for Philanthropist of the Year, Independent Agency of the Year, and Account Team of the Year. According to Bing, the ceremony "aims to recognize and reward outstanding creative, effective and passionate work by Search Advertising individuals, teams and agencies working with Bing Ads."
ymarketing returned to Orange County with the Independent Agency of the Year award, given to the "independent agency that engages with Bing Ads in partnership, grows its Bing Ads spend and product adoption, and exhibits ingenuity and creativity around product application and optimization."
"We were excited to have been nominated for 3 awards and thrilled to take home the Independent Agency of the Year award. I am very proud of our team who works tremendously hard to drive measurable results with the generous support from partners like Bing Ads," said ymarketing's CEO Ryan Lash.
About ymarketing: Founded in 2002 by Ryan Lash, ymarketing designs, executes, and optimizes technology-driven marketing campaigns for consumer-focused businesses. As a full-service digital agency, we leverage the potential of leading edge technologies to move faster. We are digital marketing innovators personally committed to creating a measurable, lasting impact on our client's business. Read more at https://www.ymarketing.com/.