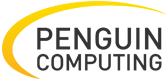 LAS VEGAS, Nevada (PRWEB) September 19, 2016
Penguin Computing, a provider of high performance computing, enterprise data center and cloud solutions, today announced immediate availability of Penguin Magna 1015, an OpenPOWER based system for cloud and hyperscale data center environments.
Based on the "Barreleye" platform design pioneered by Rackspace and promoted by the OpenPOWER Foundation and the Open Compute Project (OCP) Foundation, Penguin Magna 1015 targets memory and I/O intensive workloads, including high density virtualization and data analytics. The Magna 1015 system uses the Open Rack physical infrastructure defined by the OCP Foundation and adopted by the largest hyperscale data centers, providing operational cost savings from the shared power infrastructure and improved serviceability.
"Penguin is all about open technologies and offering choice of platforms for the customer application", said Jussi Kukkonen, Director, Product Management, Penguin Computing. "Penguin's partnership with Mark III provides our customers with a unique combination of comprehensive OCP server, storage and networking catalog together with OpenPOWER architecture and applications expertise."
"As a fellow member of the OpenPOWER Foundation, Mark III is excited to be working with Penguin Computing on OCP solutions enabled with OpenPOWER technologies," said Andy Lin, Vice President of Strategy, Mark III Systems. "We believe that an OCP compatible system powered by OpenPOWER processors presents a truly unique value proposition for hyperscale users of compute looking for a differentiated platform to efficiently run and scale high-bandwidth workloads, including big data analytics, HPC, and cloud."
Penguin Magna 1015 server systems, OCP infrastructure elements and application stack solutions based on Magna 1015 are available from Penguin Computing and Mark III Systems.
About Penguin Computing
Penguin Computing is one of the largest private suppliers of enterprise and high performance computing solutions in North America and has built and operates the leading specialized public HPC cloud service Penguin Computing On-Demand (POD). Penguin Computing pioneers the design, engineering, integration and delivering of solutions that are based on open architectures and comprise non-proprietary components from a variety of vendors. Penguin Computing is also one of a limited number of authorized Open Compute Project (OCP) solution providers leveraging this Facebook-led initiative to bring the most efficient open data center solutions
to a broader market, and has announced the Tundra product line which applies the benefits of OCP to high performance computing. Penguin Computing has systems installed with more than 2,500 customers in 40 countries across eight major vertical markets. Visit http://www.penguincomputing.com to learn more about the company and follow @PenguinHPC on Twitter.
Penguin Computing, Scyld ClusterWare, Scyld Insight, Scyld HCATM, Relion, Altus, Penguin Computing on Demand, POD, Tundra, Arctica and FrostByte are trademarks or registered trademarks of Penguin Computing, Inc.
Contact:
Phillip Bergman
Viewstream
845-728-3984
pbergman(at)viewstream.com