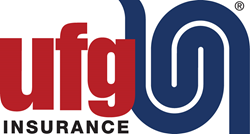 Cedar Rapids, IA (PRWEB) September 19, 2016
For the second consecutive year, United Fire Group, Inc. (UFG) has been named a Top Workplace in Iowa by The Des Moines Register. Of the 25 Top Workplaces on the list in the large company category, UFG ranked #12. In 2015, the company ranked 22nd in the large company category.
Rankings for the list are based completely on employees' opinions from an anonymous survey performed by WorkplaceDynamics, a leading research firm that specializes in organizational health and workplace improvement. The survey asks employees to assess metrics such as organizational health, engagement, and company leadership.
We're committed to creating a workplace where employees feel that their voices are heard and their hard work is appreciated," said Randy Ramlo, United Fire President & CEO. "Knowing this recognition is based on feedback from our employees makes it especially rewarding."
UFG was founded in Cedar Rapids in 1946, where its headquarters remain today. Through growth and acquisitions, the company now has a workforce of over 1,100 employees and also operates regional offices in Colorado, Texas, New Jersey and California. In July, construction and renovation plans were announced that will add several thousand square feet of office space to the company's already sizable share of downtown Cedar Rapids.
###
About United Fire Group, Inc.
Founded in 1946 as United Fire & Casualty Company, UFG (Nasdaq: UFCS) is engaged in the business of writing property and casualty insurance and life insurance, and selling annuities through its insurance company subsidiaries. Headquartered in Cedar Rapids, Iowa, UFG is licensed as a property and casualty insurer in 46 states, plus the District of Columbia, and is represented by approximately 1,200 independent agencies. A.M. Best Company assigns a rating of "A" (Excellent) for the members of UFG. United Life Insurance Company is licensed in 37 states and represented by approximately 1,300 independent life agencies. In addition to its Cedar Rapids office, UFG also operates regional offices in Colorado, Texas, New Jersey and California. For more information, visit http://www.ufginsurance.com.