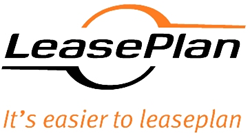 Alpharetta, Ga. (PRWEB) September 20, 2016
LeasePlan USA is making exciting enhancements to the driver experience with LeasePlan Direct, an online tool that connects LeasePlan with dealerships across the country. This investment in technology allows for more accurate and timely information during courtesy delivery. "LeasePlan Direct is one more way to create efficiency in our delivery process, as we continue our focus on end-to-end service delivery for our clients," said Sheri Maple, vice president of operations in Atlanta.
LeasePlan Direct also features better control over courtesy delivery payments and provides clients further insight into costs associated with new vehicle delivery.
This is how it works: Dealers enrolled in LeasePlan Direct can view key order-to-delivery status changes, required documents and other information in a secure online platform that can provide quick answers for drivers, any time, any day.
This program aligns with the fleet management company's vision of enhancing the customer and driver experience through technology. "Our goal is to add another layer of communication with dealerships," says Elizabeth Kelly, director of vehicle acquisition. "More, improved data at the dealer's fingertips will make new-vehicle deliveries easier."
Bonus: Check out some driver best practices during courtesy delivery.
Dealers: Are you ready to enroll in LeasePlan Direct? Call LeasePlan at 800-951-9021 to register today!
About LeasePlan USA
LeasePlan is a global fleet management and driver mobility company. Our global group manages 1.58 million vehicles and provides services in 32 countries. LeasePlan USA prides itself on delivering high-touch service and innovative products that offer total cost reduction for fleets. Our full-service offering consists of financing and operational fleet management services to meet the needs of a diverse client base. With more than 50 years of fleet experience, LeasePlan's experts find ways to get the most out of clients' vehicles, budget and time. Find out why our clients agree that it's easier to leaseplan.
Visit http://www.us.leaseplan.com for more information.