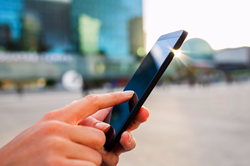 Giving employees the power to report concerns and issues really contributes to building a safe environment, and ultimately makes everyone feel safer.
Kansas City, MO (PRWEB) September 20, 2016
WorkplaceAware, an app and web-based safety and operations reporting solution, has dramatically increased the number of near miss and safety issue reports submitted by employees at workplaces like Rehrig Pacific Company, a large scale injection molding company and Paperworks Industries, a full-service packaging provider. Paperworks Industries reports a 300 percent increase in hazard reporting over using paper reports. Both companies report the app proves effective at reducing accidents and creating a culture in which everyone feels responsible for maintaining a safer workplace.
"The more eyes looking at safety, the better off you are," states Jon Harley, C I & Safety Manager, Rehrig Pacific. "WorkplaceAware is a great tool for eliminating hazards in the workplace. Our employees use it 24/7 and it's helped us avoid situations in which someone could've been hurt. Since July 2015, we've resolved 1,400 safety concerns, most of them submitted by our employees through WorkplaceAware. We've never seen anything like the app. It's one of the best things to happen in manufacturing safety in 15 years."
Initially, Rehrig Pacific used WorkplaceAware as a pilot program in one department. The company opened usage to the entire facility in order to receive, track, manage and resolve safety issues.
"A picture is worth a thousand words. Whether it's an unstable stack of products, an oil spill on the floor or other type of hazard, employees simply snap a photo on their smartphone and submit it through the app, anonymously if they want," explains Harley.
Depending on the category the report falls under, the right facility or operations staff is instantly alerted. Managers can track each report through the system and export data for performance review and accountability evaluation. Employees can follow up on their reports and where they fall in line for transparency. "WorkplaceAware is key to how we track safety-related reports. It is our method for keeping records of near misses. Its reporting capability keeps submissions tracked and organized in the eight categories we established, ranging from housekeeping to electrical, etc.," says Harley.
Employees download the WorkplaceAware app, available for Android and iOS, to their smartphones. From the app, they report safety, near miss and operations issues in real-time, along with geo-tagged photos for precise location.
"WorkplaceAware has changed our culture. By putting this solution in employees' hands, we're far more likely to receive safety reports than if we still did it the old way with paper reports. And even though we maintain a strict "No Phones" policy on the floor, we've seen how the benefits outweigh the risks of opening this technology to our employees," explains Harley.
Paperworks Industries uses WorkplaceAware in three plants, and sees a sharp rise in reports and response time. The company uses the app and web dashboard in auditing, first aid assistance and achieving world-class status as a Carolina Star site.
"As an auditing tool, WorkplaceAware satisfies some regulatory mandates we have. The app documents the time and date an issue was reported and handled, which serves as proof for third-party audits. We're training our supervisors to use it to take pictures of what OSHA inspectors take pictures of and take another when an action item is complete. We established 30 to 40 categories in our WorkplaceAware system, and OSHA is one of them," explains Bryan Webb, EHS Manager, Paperworks Industries.
Paperworks Industries relies on the app to help employees adhere to the company's first aid policy. Responders log photos of where an accident occurred so that it can be reviewed and ensure procedures, such as for blood borne pathogens, are followed.
Since Paperworks Industries has a "No Phones" policy, employees point out issues to supervisors who snap a photo or fill out the information and categorize it. Employees are given safety tickets which go into a drawing for prizes each month.
"Even going through a supervisor, WorkplaceAware is still far more efficient and time saving than the pen-to-paper method. We still have paper options and boxes for those who want to report anonymously," explains Webb.
"It's a great tool that I really need, and costs less than one stitch an employee received post-accident a few years ago before we implemented WorkplaceAware," states Webb.
Ken Mazon, Senior Applications Specialist for WorkplaceAware states, "Giving employees the power to report concerns and issues really contributes to building a safe environment, and ultimately makes everyone feel safer. We developed WorkplaceAware as a solution to the safety issues companies face today from both the employee and administrative sides."
About WorkplaceAware
WorkplaceAware, developed by Kansas City-based Mobile Innovations, LLC, meets safety and facilities managers' needs. The app's developers worked with a number of construction companies, utility companies, public works departments and manufacturers from around the country to create a next generation solution that is intuitive to how people work today. WorkplaceAware's developers listen to clients' input and add innovative new features that benefit companies by making their workplaces safer and more efficient, so employees can go home safely to their families every night.
To Schedule A Demonstration