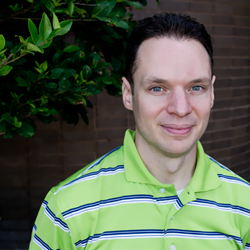 Bryan, Texas (PRWEB) September 20, 2016
Custom software firm, FrogSlayer LLC recently announced the most recent staff member addition to a newly formed management role. Brian Cahill has joined the growing team as the Director of Technology and DevOps for the Bryan/College Station based company.
Having earned his MBA/MIS in Management Information Systems from Northcentral University, Cahill brings more than two decades of experience in the IT and technology industry to FrogSlayer. He most recently served as an IT manager at another local technology firm.
As the Director of Technology and DevOps, Cahill's role will enable the growing custom software firm to provide next-level hosting and support services for client's custom apps. Cahill will implement a scalable and secure infrastructure in order for the development team to streamline their deployment process, giving clients a worry-free hosting offering for their custom apps.
Chief Operations Officer, Kyle Marshall explained that Cahill's experience will allow FrogSlayer to "monitor and identify problems as soon as they arise." He continued, "with increased monitoring and alert systems in place, our developers will be able to fix any issues before our clients even notice problems."
FrogSlayer CEO Ross Morel commented that our custom software firm saw the need for the new management position "in order to provide our clients with the best possible hosting and support service out there." He continued, "Brian has more than 20 years of experience and is an excellent addition to our team."
About FrogSlayer
At FrogSlayer, we build and maintain custom software to help growing companies tackle the frustrations of their existing systems. We not only help our clients create a unique competitive edge, we deliver the critical systems their employees and customers rely on for years to come.