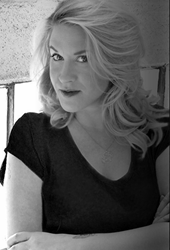 Emoji marketing lets brands engage with their audience on a personal level. Emily Elmore, Single Wing Creative
Las Vegas, Nevada (PRWEB) September 20, 2016
Emoji My City to Launch Las Vegas Keyboard in 2017
Emily Elmore, founder of Single Wing Creative announced the launch of the Las Vegas-Emoji My City Keyboard at the Impact16 Conference held today at the Aria Resort and Convention Center.
"The Kansas City-Emoji My City keyboard has reached over 217,000 downloads in 3 months. The data demonstrates the excitement the app has generated as cities across the country show interest in community mobile engagement. We are excited to upgrade our platform and announce it will launch in Las Vegas in 2017," said Elmore.
More seamless keyboard integration for Emoji My City on the new iOS 7 iPhone operating system was also announced at the conference, an immediate upgrade for the Las Vegas offering.
Single Wing Creative launched the Kansas City emoji keyboard in June 2016. Since then, the app has had over 88 million impressions and 848,000 interactions with the emoji keyboard. Several business have recently joined the Kansas City keyboard such as The Kemper Contemporary Art Museum, RideKC, CaVa Champagne Bar, and The Rieger Hotel and Restaurant.
According to Elmore, "Emoji marketing lets brands engage with their audience on a personal level. It is also one of the only platforms where you can see in real time how many times people are sharing, engaging and accessing a brand. With Emoji My City, our clients become a real part of the stories their residents and customers are telling."
About Emoji My City
The emoji app helps cities and advertisers take part in a popular and fast-growing conversation tool by creating and distributing branded content that local consumers want to use and share with friends. Emoji My City has one of the largest opportunities for brands to reach young consumers in a way that feels natural and unobtrusive.
For more information on how businesses and cities can take part please contact us via the website: http://www.em.city or call 816-527-8047.