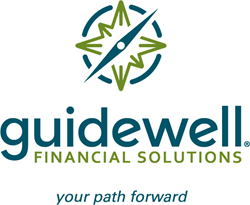 The Incredible Edible Credit Score shows how your credit score is calculated. We hope other consumer finance advocates will help us share this message. ~ Nancy Stark, Director of Public Affairs
Baltimore, Maryland (PRWEB) September 21, 2016
Credit scores and reports aren't just used to determine if consumers qualify for loans and credit cards. They also help determine what interest rate and terms borrowers receive and are increasingly used in decisions by landlords, cell phone companies, utility companies, insurance companies, and employers. Many Americans know that it's important to have a good credit score, but fewer are fully aware of the factors that affect the score they receive. To help remedy this situation, nonprofit Guidewell Financial Solutions has created the Incredible Edible Credit Score, a one-minute financial awareness video.
This morning the agency will launch the video on its http:// Facebook page. Guidewell Financial Director of Public Affairs Nancy Stark says, "We developed this campaign to provide consumers with a fun and easy way to learn how their credit scores are calculated. We hope other organizations and individuals will join our virtual pizza party and share the video with their constituents, co-workers, family, and friends."
Announcing the video, Stark offered three additional credit score facts consumers likewise need to know:
1. Credit reports and credit scores are not the same.
Americans often use the terms "credit report" and "credits score" interchangeably. Stark says, "They're interrelated, but different. Here's one way to keep them straight: Credit reports and credit scores are similar to the report cards and grades we used to receive in school."
Like report cards, credit reports provide an overview of consumers' performance, showing how well they manage their finances and credit. Compiled by the three major credit reporting companies, Experian, Equifax, and TransUnion. They each contain a detailed history of a person's current and past credit accounts and debt, third-party collections, certain public records and requests by lenders for the credit reports. They also list the dates accounts were opened, loan amounts, current balances and payment history, including late payments or defaults.
Consumers are legally entitled to request and receive a free credit report copy from each of the major credit reporting companies every 12 months. They can do this by visiting annualcreditreport.com or calling 1-877-322-8228.
Stark says, "Credits scores are a lot like the individual grades students receive. Each one offers a numerical snapshot measuring how much of a credit risk you are."
2. Credit scores regularly changes.
People often think their credit score is engraved in stone, but that's not true. A person's credit score may change any time new information is added to any of their credit reports. One thing that doesn't change a person's score? How often they check it. Stark says, "Request your credit score as often as you like. It won't affect your credit rating in any way." FICO credit scores are available at MyFico.com for a small fee. Sites such as CreditKharma.com and CreditSesame.com provide consumer versions of a person's score for free. Stark cautions, "If you go this route, make sure the site you use is reputable."
3. Building a good credit score is more important than ever.
Why? Because credit scores are used in more ways than ever. Stark says, "They may help determine the rate you pay for insurance or what terms you receive on your next mobile phone plan. And in the coming months, if interest rates go up and you have a low credit score, you'll pay even more for interest when you apply for credit or loans than you did before."
Consumers who understand how their credit scores are calculated have a key to building better credit. Stark says that's why Guidewell Financial developed the Incredible Edible Credit Score video. She notes, "People who join us on Facebook this coming Wednesday are likely to go away hungry but also better informed!"
About Guidewell Financial Solutions
Guidewell Financial Solutions (also known as Consumer Credit Counseling Service of Maryland and Delaware, Inc.) is an accredited 501(c)(3) nonprofit agency that helps stabilize communities by creating hope and promoting economic self-sufficiency to individuals and families through financial education and counseling. Maryland License #14-01 / Delaware License #07-01