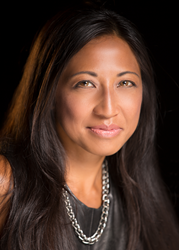 I'm thrilled to be joining Rightpoint at such an exciting time in the company's evolution.
Chicago, Illinois (PRWEB) September 19, 2016
Veteran marketing strategist, Celia Jones has joined Rightpoint, a leading national digital agency, as the Group Director of Marketing and Brand. This newly created role demonstrates Rightpoint's commitment to strengthening its position as a strategic customer experience company uniquely positioned to drive transformational change from the inside out.
Celia comes to Rightpoint as a global digital marketer for consumer and business-to-business brands. She will work with Rightpoint's leadership team to amplify the agency's brand and differentiate its position as it expands the depth and reach of its services. Celia will be based out of Rightpoint's corporate headquarters in Chicago, where she will oversee the marketing team.
"Celia is in a rare class of marketers with the perfect blend of strategic and creative expertise," said Anamika Lasser, Agency Managing Director of Rightpoint. "She immediately got our culture and mission to build experiences at the heart of what matters for companies, while staying true to our roots in technology and innovation. Celia will help to disseminate the Rightpoint narrative to a broader audience and fuel the growth trajectory of our brand."
Celia comes to Rightpoint with more than 15 years of experience, most recently as Group Brand Director at Havas Worldwide, a top advertising agency in Chicago. Celia also served as the Global Marketing Director for Critical Mass and has developed signature marketing programs for brands across a range of verticals, including Manufacturing, Education, Hospitality, Health & Fitness, Real Estate, Travel and Technology.
In addition to her professional work, Celia is a passionate blogger, photographer, foodie, traveler and culture connoisseur.
"I'm thrilled to be joining Rightpoint at such an exciting time in the company's evolution," commented Jones. "There is a huge white space in the market that we can own, and I truly believe we have a strong, unique story to tell. I look forward to working with this amazing team of talented professionals."
About Rightpoint:
Rightpoint is a customer experience agency with technology at its core. Serving Fortune 1,000 companies, Rightpoint is the only agency driving transformational change from the inside out. Founded on the belief that great customer experiences are fueled by the people who deliver them, Rightpoint's mission is to remove barriers and uncover new possibilities to connect companies with their customers across every touchpoint. From web, mobile and social to IoT, eCommerce and cloud, Rightpoint brings a holistic point of view that enables exceptional experiences with lasting impact. With a client base of more than 250 companies, Rightpoint was named to Forbes' 2014 list of America's Most Promising Companies and Crain's 50 Fastest Growing Companies in Chicago in 2016. For more information, visit rightpoint.com and follow @Rightpoint.