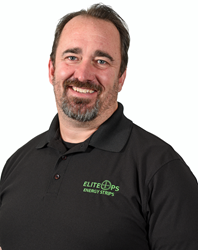 Our innovative delivery system dissolves on the tongue in seconds ...
Delray Beach, Florida (PRWEB) September 21, 2016
NexGen Brands has selected Stratovative as their global agency of record in support of the product launch of EliteOps Energy Strips. Stratovative will lead advertising, public relations, digital and social medial marketing for their innovative energy supplement.
"Stratovative shares our vision for EliteOps Energy Strips. Their ideas about how to push our unique energy supplement to select retailers across the country, specific concepts to grow the brand, and, capabilities in advertising and digital media make them uniquely equipped to bring strategic, creative, integrated solutions to our one-of-a-kind product," said Ray Welch, CEO and founder of NexGen Brands. "We have been successful utilizing grass-roots marketing and building a loyal following of customers across the country. We want to expand that reach and believe Stratovative can leverage the growth we have had to date and help us execute a successful national product launch."
EliteOps Energy is an innovative alternative to energy drinks that delivers on the promise of convenience, portability and effectiveness. Each individually wrapped strip dissolves on the tongue in seconds and delivers 100mg of caffeine plus the recommended dietary allowances of B-vitamins, with no sugar, no calories, no crash and no need for liquid of any kind. The company refers to it as the "Elimination of Fatigue" and has made it possible for anyone to try the product for free through an aggressive sampling program. "We are confident that once someone tries the product they will see how portable, convenient, and effective EliteOps Energy Strips are," said Welch, "they'll quickly convert from whatever energy drink or shot they are using."
EliteOps Energy Strips are currently available in an invigorating Fierce Arctic Mint flavor and retail for less than $0.90 per serving. A second flavor is planned for later this year.
About Stratovative
Stratovative is headquartered in Palm Beach Gardens, Florida, and owned by Larry Oberman. The company focuses on brand awareness and direct response objectives for national and local advertising campaigns. Stratovative delivers a customized, cohesive blueprint that is designed to reach their client's target audience and engage those consumers with their client's brand. For more information, visit: http://www.Stratovative.com
About EliteOps Energy Strips
Known as the innovative alternative to energy drinks or "shots". EliteOps Energy Strips are not heavy, bulky or liquid based. The individually wrapped strips are virtually weightless, take up no space, and deliver a boost of energy without any additional liquid consumption. For more information, visit: http://www.EliteOpsEnergy.com or find us on all social media @EliteOpsEnergy.