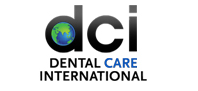 Las Vegas, NV (PRWEB) September 19, 2016
Dental Care International(DCI) president and co-founder, and respected dentist in Las Vegas, NV, Dr. Dawn McClellan, proudly announces the first annual continuing education (CE) course for dental surgery assistants hosted by (DCI) was held on September 11, 2016. The course provided invaluable training for dental surgery assistants and offered information on subjects ranging from oral health and hygiene to prosthodontics.
Attendees learned from some of the brightest minds in the dental industry and had an opportunity to apply their knowledge in their own practice settings. The course has many objectives, including helping dental surgery assistants learn how to recognize periodontal disease health implications, apply proper infection control practices and understand the latest strategies for oral health education.
DCI has been providing essential dental care to neglected communities around the world since 2001 and has provided over 71,000 patients with dental services valued at more than $5,000,000. DCI also operates a one-year residential dental surgery assistant program near Kandy, Sri Lanka that offers young girls an opportunity to receive schooling to become a dental surgery assistant, and later give back to their communities. Dr. McClellan and the entire DCI team are proud to improve the oral health and confidence of disadvantaged individuals who would not have access to necessary dental care otherwise. The first annual DCI continuing education course is their next step to spread dental education and is intended to further benefit communities by providing dental assistants with the education they need to provide the most effective dental care and assist patients in improving their oral and overall health.
Those interested in receiving dental care from an experienced dentist in Las Vegas, NV, can schedule an appointment with Dr. McClellan at http://www.thunderbirddental.com. To learn more about the programs funded by Dental Care International, to donate or to volunteer, people are encouraged to visit their website at http://www.dcare.org.
About the Organization
Dental Care International (DCI) is a 501(c)(3) nonprofit organization dedicated to increasing access to dental care and providing dental services to the disadvantaged and neglected areas of the world. DCI was founded by Dr. Dawn McClellan and Mike PeQueen in 2001. DCI offers a one-year residential Dental Surgery Assistant (DSA) Training Program near Kandy, Sri Lanka where girls who have survived abuse, neglect, poverty, and tragedy, are afforded an opportunity to receive training and later find work in hospitals and clinics across Sri Lanka. DCI has also made an impact in Cuenca, Ecuador since 2009, where a team of volunteers visits to provide dental services to rural school children. The DCI team is not only helping areas in need internationally but locally as well, offering comprehensive pediatric dentistry and orthodontic services at their clinic in Las Vegas, NV where they provide increased access to dental care for the underserved and working poor in the community. To learn more about DCI, how to sponsor a student, volunteer or donate, please visit http://www.dcare.org or call (702) 272-1100 for more information.