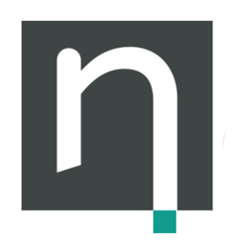 Come and get a briefing on the latest recruitment IT trends and technologies at Stand B19
Birmingham, England (PRWEB) September 20, 2016
Nasstar's recruitment team over at Kamanchi will be exhibiting at the Recruitment Agency Expo in Birmingham on the 28th to the 29th of September, if you are interested in learning more about recruitment tech, head over to Stand B19 for a briefing on the latest recruitment IT trends and to learn about the latest recruitment technologies with the head of Nasstar's Recruitment Division MD, Guy Deterding and his team.
For those of you who have never been to the Recruitment Agency Expo, its a huge trade event that is dedicated exclusively to he recruitment industry, having operated within the recruitment industry for over a decade, Team Kamanchi are almost a permanent fixture.
As an established and well-regarded IT services provider to the recruitment sector with more than a decade's worth of experience supporting recruitment agencies with their IT needs, Nasstar believes that it is important that they retain a presence at key trade show events, firstly to give their customers and potential customers a chance to meet them face-to-face, but also to make sure that their recruitment division stays up to date on all of the latest trends, technologies and best practices within recruitment IT and there is no better place to do this that at the Recruitment Agency Expo.
The Recruitment Agency Expo attracts a highly qualified audience of thousands of recruitment professionals and Nasstar has found that the best way to understand what the recruitment industry really needs from IT providers is to talk to them directly, so if you do have any questions about recruitment IT, recruitment technology or how the worlds leading recruitment consultants are leveraging technology in recruitment, then please pop along to Stand B19 and have a conversation with Nasstar's recruitment team.
The Recruitment Agency Expo is free to attend and you can register here : http://bit.ly/RecExpoRegister
Team Nasstar look forward to seeing you there, in the meantime check out their video on Big Data in Recruitment and learn how the worlds most innovative recruitment agencies are leveraging big data to make their businesses more effective, efficient and profitable.
For the latest Nasstar PLC updates, follow them on Twitter @nasstar !
About Kamanchi (Nasstar PLC´s Recruitment Division)
Founded in 2002 and acquired by Nasstar in 2014, Kamanchi was born out of an industry need for fast, detailed customisation to recruitment CRMs and databases. Today Kamanchi provides fully managed IT services and systems integration to hundreds of recruitment consultants around the world. The original Kamanchi team form the backbone of our professional services division, have deep experience and understanding of the recruitment industry and deliver recruitment focused IT services and support to our customers.