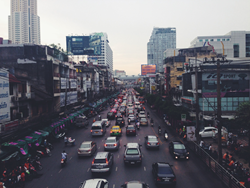 We are proud to become the first insurance company in the country to offer quote-to-issue car insurance 100% online.
Makati City, Philippines (PRWEB) September 27, 2016
People's General Insurance' the premier insurance company from Philippines, has earned the distinction of becoming the first insurance company of the country to offer policies online to customers through its exclusive Auto Cars Direct online site at insurancedirect.com.ph.
The company is offering quote-to-issue car insurance as their first initiative in this direction. "We have been providing individuals' SMEs, and local and international private corporate entities' the best quality insurance products that guarantee safety of life and property'" says the spokesperson for People's General Insurance Company. "Our decision to provide insurance policies online to Filipinos is a part of our initiative to make buying insurance policies simple, hassle-free, and quick. We are proud to become the first insurance company in the country to offer quote-to-issue car insurance 100% online."
People's General Insurance is committed to providing peace of mind to customers who want a comprehensive car insurance policy at the lowest rates and backed by the best coverage. They can now order car insurance policy online and save time, money, and effort.
In the Philippines, the average trip time for a car owner is as high as two hours, thanks to the trying traffic conditions. The chances of cars getting damaged are extremely high in these exceptionally unfavorable road and traffic conditions. Not having a good car insurance policy can have disastrous financial consequences for car owners.
The convenience of buying car insurance online is something Filipinos would welcome heartily because it can make life easier for them. They will be able to choose the kind of policy they want for their cars' look at the salient features, and buy a car insurance policy that best fits their needs and budgets from the convenience of their home.
Payment options include by three or six month installment by Post Date Checks or Visa and MasterCard. Clients can also choose BancNet or paying at 711 nationwide stores using the convenient 7-Connect payment service.
People's General Insurance is a company that's known for upping the stakes regularly to achieve excellence in the area of total customer satisfaction. The company has customer service and satisfaction at the core of their policy. There are systems in place to make sure that the demands and requirements of clients are incorporated within the policy structure to provide them with maximum satisfaction. At the same time' the company also makes sure that they strictly adhere to the guidelines set forth by the Insurance Commission of the country.
The steady and growing success that People's Insurance Company enjoys can be attributed to the wealth of talent gracing the company's Board and its exclusive partnership with Auto Cars Direct. The officers and staff members or both companies are also extremely motivated and driven by the single-minded dedication of providing world-class service to their customers.
The decision to offer quote-to-issue car insurance 100% online is expected to be a major game-changer, not only for the company but for the insurance sector of Philippines as a whole.
For more information, visit insurancedirect.com.ph
About People's General Insurance Corporation
Founded in 1950 by a prominent group of Filipino enterprising businessmen, headed by Ambassador Tomas C. Benitez, People's General Insurance Corporation is one of the leading insurance service providers in Philippines. The company has over six decades of experience in providing Filipinos the best products and services in the non-life insurance segment. The trusted insurance company has been catering to the various insurance needs of individuals, micro, small and medium enterprises, and local and international private corporate entities.