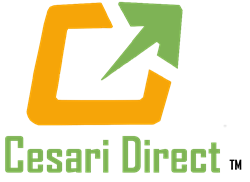 "We're looking to ramp up national recognition of our successes of brand building with direct sales"
Seattle, WA (PRWEB) September 20, 2016
Gail Gessert has joined Cesari Direct, a leader in brand response, as Chief Marketing Officer, announced Rick Cesari, CEO, Cesari Direct, to whom she will directly report. Gessert will be implementing the company's brand positioning and messaging, as well as develop relationships with digital talent while relaying Cesari's ability to take brand into the DR world - across television, Internet, and mobile for fully integrated campaigns.
"We're very fortunate to have Gail lead our voice," said Cesari. "We're looking to ramp up national recognition of our successes of brand building with direct sales, as opposed to a traditional outlook of building brand to spur sales. We've had good success of teaming with agencies as their DR arm and think Gail is just the person to engage them." Gessert added, "I'm extremely lucky to join Cesari's team, their success is very much due to their know-how from years of experience!"
Prior to joining Cesari, Gessert founded EDUindex, an EdTech company. She was VP Marcom for REVShare, a CPA television network, having helped raise their first round of millions. She's headed start-ups, SEMDirector, and Cybermind, a German virtual reality company, having gone public; and has teamed with numerous agencies to help traditionalists start interactive divisions. Gessert comments, "I'm half tech and half agency, but all about measurable results." Gessert, originally from DC holds a BA and MA from ASU and a PhD from University of Arizona in Educational Psychology specializing in Information Processing, Research & Statistics, and Computer Applications. Accolades include being an invited speaker for Women in Technology (WITI) and Center for Excellence in Education (CEE). She also has an Arabian horse ranch in Arizona!
About Cesari Direct
Founded in 1994, privately-held Cesari Direct specializes in brand response television advertising including cross platform digital campaigns. As the agency of record for brands like GoPro, where they reached a billion in sales in just seven years, Cesari Direct has shown repeated success in taking a brand from start to stardom; and maximizing big brand through direct sales - in tandem with traditional agencies for TV, Internet, and Mobile. Cesari has helped produce multi-million dollars of success for clients including George Foreman Grill, OxiClean, and Sonicare. With a winning campaign management model, proven client results, state-of-the-art analytics, Cesari Direct continues to meet the needs of the times capitalizing on its long history of success.
For more information on Cesari Direct, please go to http://www.cesaridirect.com
SOURCE Cesari Direct
RELATED LINKS
http://www.cesaridirect.com
Contact: Gail Gessert, Ph.D.
gail(at)cesaridirect(dot)com