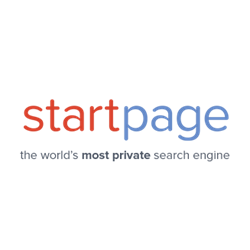 Every human being on the planet owes a great debt to Edward Snowden for his bravery in exposing illegal government surveillance.
Zeist, The Netherlands (PRWEB) September 20, 2016
Private search engine StartPage.com is showcasing an early premiere of the Snowden movie in Vienna, Austria, tonight. This European initiative follows a partnership with Fathom Events where StartPage helped promote the special one-night event "Snowden Live" in 750+ theaters across the U.S. on September 14.
For the Austria event, the highly-anticipated movie "Snowden" will be shown at the Artis International Cineplexx in Vienna. A panel discussion will immediately follow and features well-known privacy and government representatives, including Ulrike Lunacek, Vice President of the EU Parliament.
"Every human being on the planet owes a great debt to Edward Snowden for his bravery in exposing illegal government surveillance," said Robert Beens, CEO of StartPage. "We are proud to play a part in bringing his story and privacy message to the world."
Though the movie Snowden is a political thriller, it also raises awareness of the government surveillance Edward Snowden risked his life to expose, said Beens: "You may walk into the theater not sure about whether Edward Snowden is a hero, but when you walk out, you'll be convinced that he is."
About StartPage
StartPage is the world's first and most trusted private search engine. StartPage is based in Europe, outside the reach of U.S. data collection mandates, has been third-party certified, and offers a free proxy service with every search. For more information, please visit https://www.StartPage.com