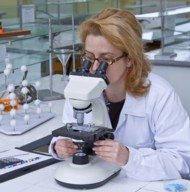 Arginine deprivation with ADI-PEG20 improved progression-free survival in patients with ASS1-deficient mesothelioma.
Raleigh, NC (PRWEB) September 20, 2016
A new study finds that, for mesothelioma patients who are deficient in a particular enzyme, artificially lowering the level of arginine in their bodies makes their cancer more susceptible to treatment. Surviving Mesothelioma has just posted an article on the newly-published research. Click here to read it now.
Doctors at multiple English cancer centers found 68 out of 201 pleural mesothelioma patients tested were deficient in the enzyme ASS1. Half of these patients were given an arginine-lowering drug along with best supportive care for their mesothelioma. The other half had only best supportive care.
"In this trial, arginine deprivation with ADI-PEG20 improved progression-free survival in patients with ASS1-deficient mesothelioma," writes lead author Peter W. Szlosarek, MD, PhD, of the Center for Molecular Oncology at Queen Mary University of London.
According to the study in JAMA Oncology, more than half of the mesothelioma patients who received both treatments experienced stable disease. People in the dual-treatment group also lived a median of 3.5 months longer than those receiving only best supportive care.
"While the science here is complex, the message is simple: Arginine deprivation may improve mesothelioma treatment for some people," says Alex Strauss, Surviving Mesothelioma's Managing Editor. "Given the limited success of conventional mesothelioma treatments, we think this is an exciting development and one that we will continue to follow closely as more trials are conducted."
For a better understanding of the role arginine may play in mesothelioma growth, see Attacking Pleural Mesothelioma From the Inside Out, now available on the Surviving Mesothelioma website.
Szlosarek, P, et al, "Arginine deprivation with pegylated arginine deiminase in patients with argininosuccinate synthetase 1-deficient malignant pleural mesothelioma", September 1, 2016, JAMA Oncology, Epub ahead of print, http://oncology.jamanetwork.com/article.aspx?articleid=2546657
For nearly ten years, Surviving Mesothelioma has brought readers the most important and ground-breaking news on the causes, diagnosis and treatment of mesothelioma. All Surviving Mesothelioma news is gathered and reported directly from the peer-reviewed medical literature. Written for patients and their loved ones, Surviving Mesothelioma news helps families make more informed decisions.