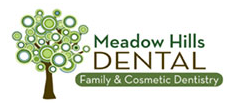 Aurora, CO (PRWEB) September 19, 2016
This September, Dr. Mark Braasch, esteemed Colorado dentist, invites patients to celebrate Self Improvement Month by learning about the symptoms and effects of temporomandibular joint (TMJ) disorders and the methods available for correcting this potentially debilitating condition. Jaw pain is only one of the many side effects of this oral health issue. Dr. Braasch creates a personalized plan for TMJ treatment in Aurora, CO, that takes into account each individual's unique circumstances to achieve long-lasting relief.
The temporomandibular joint allows a person to open and close their mouth and perform daily functions like chewing and talking. The conditions that affect the joint, and its supporting facial muscles, are known as temporomandibular joint disorders or TMD. Anyone may have TMJ conditions, but women have a higher risk of developing them. People who clench or grind their teeth and those who experience chronic stress may also be more likely to have jaw pain and related symptoms, such as clicking noises that accompany jaw movement and limited ability to open or close the mouth.
A person who is suffering from TMD can have pain in other areas of the head or neck that may not seem to be related. For example, it is common to be affected by earaches or have trouble hearing. Migraines, dizziness and headaches are also frequently experienced by those with TMD. Dr. Braasch uses state-of-the-art methods to identify contributing factors to developing the appropriate TMJ treatment in Aurora, CO. While some patients may require medication or occlusal surgery, others may require a custom-made mouthpiece or TMJ adjustments.
Dr. Braasch and his team at Meadow Hills Dental are welcoming new patients during Self Improvement Month to receive an examination for TMJ treatment in Aurora, CO. Patients interested in scheduling an appointment can call (720) 325-2460, without a referral. More information about his services is available on his website at http://www.meadowhillsdental.com.
About the Practice
Meadow Hills Dental is a family and cosmetic dental practice offering personalized dental care for patients in Aurora, Colorado. Dr. Mark Braasch graduated from the University of Nebraska Medical Center in 2004 and earned his post doctorate fellowship from Las Vegas Institute. Dr. Braasch is a member of the American Academy of Sleep Medicine (AASM) and was voted Best Dentist in Omaha, Nebraska. Meadow Hills Dental offers a variety of dental services such as general dentistry, orthodontics, TMD treatments, cosmetics, and medical devices for sleep apnea. To learn more about Meadow Hills Dental and their services, visit their website at http://www.meadowhillsdental.com or call (720) 325-2460 to schedule an appointment.