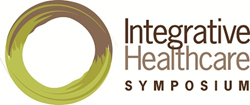 Toronto, ON (PRWEB) September 20, 2016
The Art and Science of Integrative Nurse Coaching will be the subject of the 2016 Integrative Healthcare Symposium Canada Pre-Conference to be held on October 13, 2016 at the Sheraton Parkway Toronto North Hotel & Suites in Richmond Hill. The Pre-Conference has been added to supplement the Integrative Healthcare Symposium Canada that will take place on October 14 and 15, 2016 in the same location.
Designed for Registered Nurses and Nurse Practitioners who are practicing in a wide range of clinical specialties, the one-day program promises to provide a strong foundation for those in the nursing profession looking to coach patients toward both attainable and sustainable healthy behaviors.
"As healthcare shifts from a disease-oriented system to one proactively focused on wellness, health promotion and lifestyle and behavioural changes; nurses are seeking new directions in expanding their professional practice," said Susan Luck, co-founder of the International Nurse Coach Association (INCA).
Luck will be leading the Pre-Conference alongside her INCA co-founder, Barbara Dossey. "We see Integrative Nurse Coaching as a vehicle for moving our vision of an integrative healthcare paradigm, forward," added Luck.
By participating in this continuing nursing education activity, attending practitioners can earn 6.5 contact hours, which was approved by the AAHON, an accredited approver by the American Nurses Credentialing Center's Commission on Accreditation.
The Pre-Conference education on integrative nurse coaching is an additional activity to the Integrative Healthcare Symposium Canada's two-day conference, where experts from all facets of traditional and non-traditional medicine gather to connect, learn, collaborate and take new insights and techniques back to their respective practices. Practitioners, researchers and thought leaders like David Perlmutter, MD, FACN, ABIHM, David Brady, ND, DC, CCN, DACBN, Hyla Cass, MD and Nigel Plummer, PhD will be presented at this year's event.
For more information about the course objectives and how to register, visit: http://www.ihsymposium.com/canada/pricing-information.
About Diversified Communications
Integrative Healthcare Symposium is produced by Diversified Communications. Diversified Communications, based in Portland, Maine, US provides information and market access through face-to-face events and online resources on multiple continents. Diversified serves a number of industries including: health care, seafood, food service, natural and organic, commercial marine, and business management. For more information, visit: http://www.divcom.com.