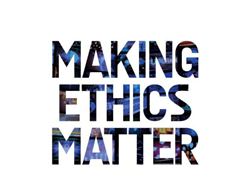 Through lectures, workshops, panel discussions, conferences, interviews, articles, and a wealth of free multimedia online resources, the Council has earned a reputation as an honest, objective voice for ethics in international affairs.
(PRWEB) September 29, 2016
Carnegie Council for Ethics in International Affairs announces its October current affairs programs, which are open to the public.
All talks take place in the Council's headquarters in New York City and are streamed as live webcasts.
To attend in person, please RSVP. Go to: http://www.carnegiecouncil.org/calendar/upcoming.html.
Events take place at:
170 East 64 Street, New York, NY 10065.
If not attending in person, watch them as live webcasts here: http://www.carnegiecouncil.org/live.
OCTOBER EVENTS
The Constitution Today: Timeless Lessons for the Issues of Our Era
Wednesday, October 5, 2016 6:00-7:30 PM
Akhil Reed Amar
Dr. Amar, America's preeminent constitutional scholar, considers the biggest and most bitterly contested debates of the last two decades—from presidential dynasties to congressional dysfunctions—and shows how the Constitution's text, history, and structure are a crucial repository of collective wisdom, providing specific rules and grand themes relevant to every organ of the America body politic.
Peacemakers in Action: An In-depth Discussion of Religious Peacebuilding
Thursday, October 13, 2016 6:00-7:30 PM
Joyce S. Dubensky, Bill Lowrey
Join Joyce Dubensky, Tanenbaum CEO, and Tanenbaum's peacemaker Rev. Bill Lowrey, who worked in South Sudan, for a conversation on religion, peace, and the people on the ground who never quit. (Ethics Matter Series)
Global Ethics Day
Wednesday, October 19
Carnegie Council invites academic institutions around the world to use this day to hold events, such as lectures, film screenings, debates, panel discussions, or another educational activity to explore the idea of a "global ethic." In the tradition of a "teach-in" model, these events will be run by each institution as it sees fit while being part of a worldwide Global Ethics Day.
Powerplay: The Origins of the American Alliance System in Asia
Friday, October 21, 2016 8:00-9:15 AM
Victor D. Cha
While the American alliance system in Asia has been fundamental to the region's security and prosperity for seven decades, today it encounters challenges from the growth of China-based regional organizations. How was the American alliance system originally established in Asia, and is it currently under threat? How are competing security designs being influenced by the United States and China?
ABOUT CARNEGIE COUNCIL
Founded by Andrew Carnegie in 1914, Carnegie Council for Ethics in International Affairs is an educational, nonprofit, nonpartisan organization that produces lectures, publications, and multimedia materials on the ethical challenges of living in a globalized world. Go to http://www.carnegiecouncil.org.