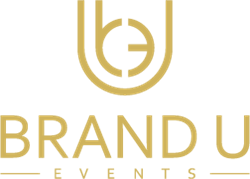 BRAND U Events is the only place that combines the best of the best in executive coaching, incredible ideation sessions and access to industry leaders
New York, New York (PRWEB) September 20, 2016
BRAND U Events is proud to announce the first-of-its-kind activation at Advertising Week, next Thursday, September 29th at the Nasdaq MarketSite. Starting at 1pm, BRAND U Events will showcase its renowned world-class coaching in an amazing lightning-round, half-day session featuring John Futterknecht, President of Optimum Associates, John Hill of TechStars, Michael Schubert, Chief Innovation Officer of Ruder Finn, Jenn Selke, Co-Founder of Work Strengths, Joe Jaffe, CEO and Founder of Evol8tion, Bant Breen, Founder and CEO of Qnary, and of course the CEO and Founder of Brand U Events, Karen Salama. All of these incredible sessions will lead up to the ultimate battle between the best minds in the industry.
Gary Vaynerchuk, CEO and Founder of VaynerMedia, and David Shing, Digital Prophet of AOL, will be going head to head as they battle when innovation originates, the battle between entrepreneurs vs. intrapreneurs, and entrepreneurs within an established organization. One can only hope Bonin Bough, Host of BRAND U Events and CNBC's Cleveland Hustles from executive producer LeBron James, can referee these two incredible visionaries.
BRAND U Events is the only place that combines the best of the best in executive coaching, incredible ideation sessions, access to industry leaders, and most importantly, the opportunity to take advantage of the best return on investment that exists, encouraging and supporting our talent.
If YOU believe in cultivating and empowering talent, developing and educating the next-generation's thought-leaders, and spearheading the next BIG, cutting-edge, disruptive campaign, there is absolutely no other place to be during Advertising Week.
Don't miss your chance to support and be a part of what will be Advertising Week's most talked about event.
Join Us and Let's Grow Together.