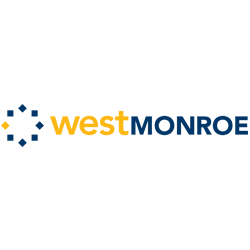 Pittsburgh, Pennsylvania (PRWEB) September 20, 2016
West Monroe Partners, a full-service North American business and technology consultancy, today announced that Douglas Rabeneck has joined the firm as a director in the Operations Excellence practice, specializing in workforce optimization solutions. Rabeneck has more than 20 years of experience leading organizational change and business performance improvement initiatives. He is based in the firm's Pittsburgh, Pennsylvania office.
Rabeneck applies expertise in workforce optimization and management, lean implementation, business process reengineering, operations excellence, and enterprise transformation to help clients achieve business goals. His experience spans a diverse spectrum of business operating models, markets, and industries, including the consumer products, industrial manufacturing, pharmaceuticals/life sciences, healthcare, retail, energy and utilities, and government sectors.
"Doug Rabeneck is a recognized thought leader in the area of workforce optimization with an exemplary track record for delivering solutions that have increased enterprise value for some of the world's leading companies," said Jeff Arnold, director and leader of West Monroe's Pittsburgh office and Workforce Optimization practice. "His strong blend of operations and technology expertise provides an outstanding fit with our team and valuable capabilities for our clients seeking to create productive, sustainable workforce operating models that enable successful organizational transformation."
Rabeneck joins West Monroe Partners from Accenture, where he was the global lead for the firm's Workforce Optimization capability. Previously, he held several management and consulting positions during his 12 years with H.B. Maynard & Company, a workforce performance improvement consultancy acquired by Accenture in 2007. He began his career serving in a variety of management and engineering roles with United Parcel Service.
"West Monroe Partners has built a truly distinctive reputation and set of capabilities in the workforce optimization arena," said Rabeneck. "I am impressed by the firm's work in the marketplace and its ability to blend the science of engineering with the art of people to maximize productivity. I look forward to contributing my own experience and perspectives as we continue to build on our leadership position."
Rabeneck has been active in the Institute of Industrial and Systems Engineers (IISE) for more than two decades and has served in various leadership roles, including president in 2012 and 2013. He is also a member of the University of Pittsburgh Industrial Engineering Department Visiting Committee and the Lean Enterprise Institute. He has authored articles for various industry trade publications and is a frequent speaker at national and regional conferences.
Rabeneck earned Bachelor of Science and Master of Science degrees in Industrial Engineering from the University of Pittsburgh, as well as a graduate certificate in Engineering Management & Technology.
About West Monroe Partners
West Monroe is a progressive business and technology consulting firm that partners with dynamic organizations to reimagine, build, and operate their businesses at peak performance. Our team of more than 800 professionals is comprised of an uncommon blend of business consultants and deep technologists. This unique combination of expertise enables us to design, develop, implement, and run strategic business and technology solutions that yield a dramatic commercial impact on our clients' profitability and performance.