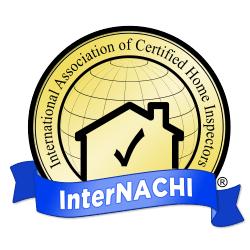 Boulder, CO. (PRWEB) September 20, 2016
The International Association of Certified Home Inspectors – InterNACHI –  is pleased to announce that it is building the ultimate inspection training facility... the InterNACHI House of Horrors. It's a full-size house with thousands of defects being constructed inside InterNACHI's new two-story, 15,000-square-foot headquarters in Boulder, Colorado, as part of the InterNACHI School. The project is designed to provide home inspectors with realistic training using an actual home that has more defects than most inspectors will come upon in their entire home inspection careers.  And it's now open to the public.
Back in 2002, InterNACHI Founder Nick Gromicko conceptualized the House of Horrors as a training tool for home inspectors. Today, the House of Horrors is being built with a full kitchen and bath, and intentionally includes over 1,000 defects, including improperly wired outlets, plumbing code violations, nearly 200 safety hazards, and safety issues for children, the elderly, and even pets.
InterNACHI's House of Horrors is open and available to the public. Visitors can watch a time-lapse video of the construction and get a free day pass to tour it in person by visiting https://www.nachi.org/school/internachi-university/house/
InterNACHI is the world's largest home inspector association and education provider, offering accredited online and video Continuing Education courses to nearly 17,000 members in North American alone. InterNACHI-Certified Professional Inspectors® follow a comprehensive Standards of Practice and a strict Code of Ethics to ensure that their clients receive the most professional service possible.