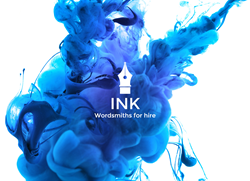 We create engaging social media campaigns that educate, inform, and entertain. If your goal is conversion and brand awareness. We can help - Michael Ashley
Orange County, CA (PRWEB) September 20, 2016
INK Wordsmiths and its founder, Michael Ashley, are excited to announce two free webinars this coming October and November: "How to Overcome Writer's Block and Write a Novel Fast." Brought by the Author of Learning Center, these one-hour presentations will provide five powerful mindset hacks to boost creativity and advise on how to pen a book. Crucial novel-writing fundamentals will also be covered, such as three-act plot structure elements, and tips on pitching a book to agents/publishers.
Michael Ashley, the presenter, is the author of The Six-Figure Writer, the must-read guide to turn passion into a lucrative business. A former Disney consultant, who wrote the treatment for the hit film, Girl vs. Monster. Ashley has also ghostwritten best-seller books for celebrities, novels for clients, and business books. Ashley parlayed his writing background into forming his own company, INK Wordsmiths. Located in Mission Viejo, California, INK Wordsmiths specializes in creative content and social media marketing through blogs, web copy, live/animated videos and traditional copywriting.
"INK Wordsmiths recognizes the new reality that interruptive advertising doesn't work. Especially not with millennials," says Ashley. "They don't want to be sold to. That's why our company focuses on content marketing. We create engaging social media campaigns that educate, inform, and entertain. If your goal is conversion and brand awareness. We can help."
Ashley likes to point out that good content always begins with the written word and that every product or service needs a story to connect with an audience. Drawing on his skills as a former journalist, he project-manages his team of writers, graphic designers, videographers, and editors to create compelling narratives to drive sales.
"These upcoming presentations are teasers for Fiction In a Weekend, the comprehensive 12-hour course I teach about turning yourself into a professional author," says Ashley. "The core message of the material is emotional connection. I cannot stress this idea enough when it comes to delivering your message. Every campaign INK Wordsmiths takes on is structured to reach the audience through hearts and minds."
Ashley serves as a board member of the Mission Viejo Chamber of Commerce as well as the philanthropic organization, Young Entrepreneurs Worldwide. There is a reason Ashley named his company INK Wordsmiths. The organization is composed of top notch writers specializing in the printed word. They can handle any writing assignment, from screenwriting/producing your videos, to writing the copy on your website, to ghostwriting your blog and even your eBook.
For more information about Michael or INK Wordsmiths, go to: http://www.inkwordsmiths.com/
###