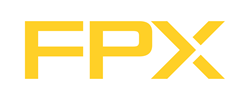 We focus our efforts on creating the innovative solutions that not just solve our customers' individual business problems, but actually improve their entire experience of doing business
MINNEAPOLIS, Minn. (PRWEB) September 20, 2016
The Minnesota High Tech Association (MHTA) has named FPX as a finalist in the Applied Analytics category for the 2016 Tekne Awards, which will be held at the Minneapolis Convention Center on Wednesday, Nov. 16. The Tekne Awards honor Minnesota companies and individuals who have shown superior technology innovation and leadership.
FPX is a SaaS company and leading provider of enterprise Configure-Price-Quote® (CPQ) applications. Recognized as a finalist in the category of Applied Analytics, FPX uniquely incorporates predictive analytics intelligence into its CPQ offering to identify trends in customers' data and provide prescribed product and pricing suggestions based on attributes important to the customer. With FPX's application platform, companies amplify revenue, expand profit margins, and eliminate configuration errors.
"We focus our efforts on creating the innovative solutions that not just solve our customers' individual business problems, but actually improve their entire experience of doing business," said Dave Batt, Chief Executive Officer of FPX. "Being named a finalist for the Tekne Awards is a direct reflection of that commitment."
Presented by the MHTA, the Tekne Awards annually recognize Minnesota's best and brightest technology users and developers in innovation, development, education, commercialization and management. A full list of finalists is available online at http://www.tekneawards.org.
"Each year, MHTA seeks out companies and people leading the way in innovation in Minnesota," said Margaret Anderson Kelliher, president and CEO of MHTA. "These advancements are changing the way people all over the world live and work, and the Tekne Awards recognize those achievements."
The 17th annual Tekne Awards program will begin at 4:30 p.m. with a VIP registration and reception, followed by general registration and cocktails at 5 p.m. The awards ceremony will commence at 7 p.m., with a post-event reception at 8:30 p.m. The event will be emceed by Paul Douglas, author, entrepreneur and meteorologist.
For additional information, or to register for the 2016 Tekne Awards program, visit http://www.tekneawards.org or contact Claire Ayling at 952-230-4553 or cayling(at)mhta(dot)org.
About FPX
FPX creates cloud-based software solutions that optimize complex sales processes for large, multi-channel organizations. With FPX's Experience Management Platform of applications, companies increase revenue and operational efficiency while decreasing their IT footprint. Founded in 1983, FPX has been a pillar of Minnesota's tech community for more than 30 years. While FPX's corporate headquarters are located in Dallas, Texas, the bulk of its product development and operations is split between its Minnesota-based offices in Mankato and Minneapolis. More information is available at http://www.fpx.com.
About Minnesota High Tech Association (MHTA)
MHTA is an innovation and technology association united in fueling Minnesota's prosperity. We help bring together the people of Minnesota's technology ecosystem and lead the charge in directing technology issues to Minnesota's state capitol. MHTA is the only membership organization that represents Minnesota's entire technology-based economy. MHTA members include organizations of every size − involved in virtually every aspect of technology creation, production, application and education in Minnesota. Find out more online at http://www.mhta.org or follow MHTA on Twitter at http://twitter.com/MHTA.