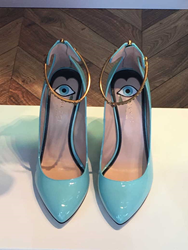 Diabetes can affect the eye in many ways and although treatable, it remains one of the leading causes of blindness and blurred vision in adults.
Hicksville, NY (PRWEB) September 20, 2016
Retina Group of New York (RGONY) is proud to be a corporate sponsor of the American Diabetes Association's Step Out: Walk to Stop Diabetes on Sunday, September 25, 2016 at Jones Beach, Field 5, Long Island, New York. RGONY will host a table at the event to provide information about advances in the treatment of diabetic retinopathy.
According to James Maisel, MD, CEO and founder of Retina Group of New York, "Diabetes can affect the eye in many ways and although treatable, it remains one of the leading causes of blindness and blurred vision in adults. Diabetic eye disease often has no early warning symptoms or pain. When advanced, it can cause blurred vision, floaters or total visual loss, but don't wait until you notice problems with your vision. A dilated retina examination can detect diabetic retinopathy before vision loss begins. While laser treatments at the proper time can prevent blindness for over 90% of patients, vitreous surgery can restore vision in others even with advanced complications such as vitreous hemorrhage or tractional retinal detachments. Blurred vision, that formerly was only slowed with focal laser treatment, can now be stabilized or improved in most patients with pharmacologic treatments administered in the office on a routine basis."
Event Registration
Be part of the Stop Diabetes movement at Step Out: Walk to Stop Diabetes on 9/25/2016 at Jones Beach, Field 5, Long Island, NY. Bring your friends, family and co-workers to walk with thousands of people from across the country and help us change the future of diabetes. The money you raise WILL make a difference. Together we can stop diabetes. One step at a time. Register today at 1-888-DIABETES or visit stepout.diabetes.org.
About the American Diabetes Association
The American Diabetes Association (http://www.diabetes.org) is the nation's leading 501(c)3 nonprofit charity providing diabetes research, information and advocacy. Step Out Walk to Stop Diabetes takes place across the country and is the premiere walk event supporting all people living with diabetes.
About the Retina Group of New York
The Retina Group of New York has provided tertiary retinal care to patients in Nassau and Suffolk Counties since 1986 at its offices in Hicksville and Hauppauge. Both locations are fully equipped with in-office laser capabilities, cutting edge diagnostic imaging, and integrated electronic records. The group holds staff privileges at seven area hospitals and teaching appointments at the Hofstra North Shore-LIJ School of Medicine, North Shore University Hospital, and Nassau University Medical Center. The practice is limited to medical and surgical retinal problems. These commonly include diabetic retinopathy, macular degeneration, retinal vein occlusion, retinal detachment, macula pucker, macula hole, cataract surgery complications, uveitis, Plaquenil toxicity and second opinions.
The group, led by CEO and founder James Maisel, MD, consists of Board Certified Ophthalmologists who have additional Fellowship Training from top institutions including New York Presbyterian-Cornell Medical Center, Univeristy of Pittsburg and Albany Medical Center. They are complemented by specialized ophthalmic certified RNs, Health Information Management Specialists and Ophthalmic Technicians.The Retina Group of New York utilizes state-of-the-art diagnostic equipment and offers in office laser treatment for diabetic retinopathy and treatment for diabetic macular edema with intravitreal medications including Eylea, Lucentis, Ozurdex and Iluvien. Members of the group serve on the medical advisory boards of Regeneron, Allergan, Genetech and Alimera keeping abreast of the latest treatments and lecture around the country to other retina specialists about diabetic retinopathy.
For more information about diabetic retinopathy, contact the Retina Group of New York. Please visit http://www.rgony.com or visit them at:
Retina Group of New York Offices
400 S. Oyster Bay Road
Hicksville, NY 11801
516-939-6100
1455 Veterans Memorial Highway
Hauppauge, NY 11788
631-273-1818