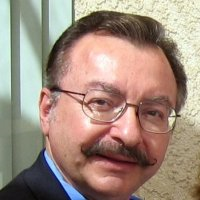 "This is an exciting time for driving simulation, as the price for the technology that can support the performance needed has finally arrived," reports Reg.
St. Petersburg, FL (PRWEB) September 21, 2016
Advanced Training Systems (ATS) announced today that Reginald T. Welles has been appointed Chief Technology Officer, effective September 1, 2016. Welles will be based in Salt Lake City and report to Chief Executive Officer John Kearney. Welles will play a key role in shaping ATS's simulation technology strategy as the company continues to expand its market offerings.
Kearney said, "The addition of Reginald Welles to our team of experts speaks volumes about the forward momentum of ATS. It brings the business, technical and intellectual property ownership aspects together to provide the end user with the best product at the lowest price."
Welles will bring more than 40 years of engineering, technical & corporate management experience. His expertise includes actively managing research and design in advanced, high fidelity simulator technologies, with a focus on human factor integration and behavioral modification through synthetic interactive training environments. Welles has co-founded 3 simulation companies, including the simulation giant I-Sim Corporation, which sold to GE Capital in 2000.
Welles earned a Bachelor of Science in Aeronautical Engineering from San Jose State University and a Master of Business Administration from Golden Gate University. He has been awarded 5 patents and has published several papers and articles on driving simulation. His work has been incorporated into simulation solutions at Eaton Corporation, Goodyear, and the Federal DOT. He has conducted research at several universities, including the University of Mainz, Germany, Monash University, University of Central Florida, Carnegie Mellon, University of Utah, University of Washington, University of Tokyo, and University of Mass.
ABOUT ATS
Founded in 2008, Advanced Training Systems LLC is a designer, developer producer of interactive driver training simulator systems for multiple types of land wheeled vehicles. With combined experience of 100 years, ATS offers a patented training methodology to train student drivers to acquire a Commercial Driver's License as well as train experienced drivers in need of continued or rehabilitative training. The ATS innovative and self-paced training approach allows the ATS systems to be offered at a much less expensive cost than previously seen in the market. For more information about ATS and its patented simulator technology, please contact Rebecca Hudson, VP Sales and Marketing, at 1-800-870-5782 ext. 204.