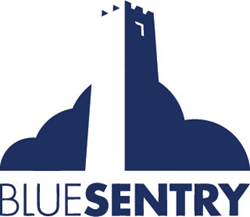 "By earning this distinction, we demonstrate our commitment to ensuring that our customers continue to get the most out of the AWS platform." - Kenneth Johnson, CEO
Myrtle Beach, SC (PRWEB) September 21, 2016
Blue Sentry, an Amazon Web Services (AWS) Advanced Consulting Partner solely focused on helping businesses move to and optimize their experience on the AWS Cloud platform, has announced its selection as an audited Managed Service Partner for Amazon Web Services.
The AWS Managed Service Partner distinction is evidence of a partner's commitment to continuous compliance with AWS best practices in managing workloads on the AWS Cloud platform. To gain the MSP distinction, Blue Sentry had to complete a rigorous, third-party validation audit. The 14-part audit tests how partners plan, build, integrate, operate, optimize, and provide security on AWS.
Blue Sentry's successful completion of the audit is an affirmation of the company's ability to design cloud environments architected for high availability and security. Another key audit benchmark is a partner's demonstration of its ability to use next-generation tools to optimize a customer's environment and to deliver consistently high customer outcomes.
"Blue Sentry has been a wonderful partner in taking our startup from zero to in production in an incredibly short time. They've risen to every challenge we've asked of them and then some. We consider them a true partner in our success and look forward to a long and productive relationship," said Emily Dresner, SVP of Engineering at The Upside Travel Company, LLC.
Blue Sentry serves its customers with next-generation managed services, including particular expertise in DevOps, proactive monitoring, data services in the cloud and streamlined management of customer environments to improve security and reduce costs.
"In our business, we must evolve to meet the changing demands of our customers," said Blue Sentry CEO Kenneth Johnson. "By earning this distinction, we demonstrate our commitment to ensuring that our customers continue to get the most out of the AWS platform."
# # #
About Blue Sentry Inc.
An AWS Advanced Consulting Partner and audited AWS Managed Service Partner, Blue Sentry provides migration assistance and next-generation managed services for all types of cloud workloads. Blue Sentry has particular expertise in data services in the cloud and in DevOps automation, specializing in CI/CD deployments. Visit http://www.BlueSentryIT.com to learn more.