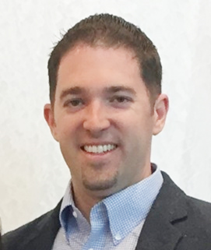 The modern design of StratusLIVE's software is engaging and easy to use, resulting in a great user experience for our employees. -Jim Schrand, Dominion Enterprises director of corporate strategy and initiatives
Virginia Beach, VA (PRWEB) September 20, 2016
StratusLIVE, LLC, a leading provider of cloud-based software serving the nonprofit community, has announced its 2016 user adoption milestones. As enterprise class software, StratusLIVE's adoption of modern responsive design, mobile availability and a robust feature set has resulted in StratusLIVE online fundraising being selected as the technology solution for over 400 corporate social responsibility campaigns, representing more than 500,000 employees.
StratusLIVE online fundraising includes the Workplace Giving Portal and the Give Now Portal which are used by administrators and employees in some of the largest companies in the country. These include Proctor & Gamble, Eli Lilly, Fifth Third Bank, Kroger's, Delta, Navient, International Paper, NCAA, Dominion Enterprises, the University of Pittsburgh Medical Center, and many more.
As more Fortune 1000 companies begin using StratusLIVE software as the platform for corporate social responsibility campaigns, utilization rates are projected to rapidly increase.
Dominion Enterprises, a leading marketing services company whose 3,000 employees serve multiple industries, uses the StratusLIVE Workplace Giving Portal at its corporate headquarters in Norfolk, Va.
"As the co-chair of this year's United Way Employee Campaign, I was excited to hear how well the Workplace Giving Portal from StratusLIVE has been received by our staff," said Jim Schrand, Dominion Enterprises director of corporate strategy and initiatives. "We are committed to corporate social responsibility and encourage employee participation in the community. The modern design of StratusLIVE's software is engaging and easy to use, resulting in a great user experience for our employees."
Debra Bunn, chief accounting officer for Dominion Enterprises, recently commented, "I'm not sure who on your team to thank, but the added feature that lets me recall my contribution from last year and easily make adjustments to that amount with the toolbar is a great enhancement! The software redesign is more efficient and allowed me to update my campaign contribution in less than 30 seconds."
"We are thrilled at the response of organizations and employees alike who are supporting their favorite nonprofits using the StratusLIVE workplace giving platform," said John Funari, co-founder and lead software architect at StratusLIVE. "Our goal is to provide modern online tools that enable companies and nonprofits to work together to address the challenges they face in their communities."
While the Workplace Giving Portal is designed specifically for employee campaigns, the Give Now Portal is a fully functioning, public facing website designed to help nonprofits monetize web and social networking traffic with quick and easy giving. The integration with StratusLIVE for Fundraisers CRM makes setting up and running new campaigns and appeals quick but comprehensive.
"Many nonprofit organizations have learned how to leverage social networks and web presence to share their message or raise awareness about their mission," said Funari. "However, many of them have struggled with turning online traffic into donations. Providing ways for nonprofits to more fully engage existing supporters and acquire new donors from those who are sharing, posting and commenting is at the heart of the StratusLIVE online fundraising software strategy."
Like the Workplace Giving Portal, the Give Now software allows donors to choose specific programs or leave the gift undesignated for use as the organization deems best. Gifts can easily become recurring at the click of a button. Some of the comprehensive features include an intuitive interface, responsive design, full content management, renewal giving, giving history, real-time reporting, custom giving options, multiple gift types, deep email functionality, custom messaging, donor segmentation, and business unit reporting.
StratusLIVE is a leading provider of cloud-based solutions for nonprofit organizations. The StratusLIVE for Fundraisers suite features enterprise-class relationship management, online fundraising, business intelligence, and analytical marketing capabilities, natively integrated with the commercial Microsoft Dynamics CRM platform. StratusLIVE is headquartered in Virginia Beach, Virginia, with offices throughout the United States.