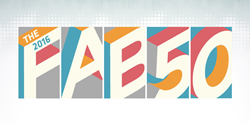 Image 4 is proud to win our third consecutive "Fab 50" recognition as a top Experiential and Exhibit Design firm"
Manchester, NH (PRWEB) September 22, 2016
Experience Design firm Image 4 has garnered their third consecutive "Fab50" award from Event Marketer Magazine. The "Fab50" award is the only curated and judged recognition of Exhibit Design firms in North America.
Sponsored by Event Marketer Magazine, the "Fab 50" awards recognize outstanding concept, design and fabrication throughout the exhibit, event and environments industries.
"Fab 50" judges commented on Image 4's unique architectural and structural design styles; and particularly noted both the advanced marketing support services and "white glove" service reported by Image 4's clients.
"Image 4 and our partners are pleased and honored to be recognized for the third year", said Image 4 V.P. of Operations Elizabeth Hummel, "We are at our best when working with our collaborative and innovative clients."
About Event Marketer's "Fab 50"
In an effort to make your exhibit partner selection process less painful and more informed, Event Marketer Magazine serves up our fourth "Fab 50", the only editorial listing of the top exhibit builders in North America.
This time, you'll recognize seasoned veterans along with relative newcomers. Once again we've provided quick information bites about each company, its culture and capabilities. Whether you're in the market for a trade show exhibit, museum display, outdoor installation or just want to get your creative juices flowing, the "Fab 50" list provides the names you'll need to make it happen.
For more information on Event Marketer's "Fab 50" list, visit http://www.eventmarketer.com/2016-fab-50-list/
About Image 4
Headquartered in Manchester, NH, Image 4 is an international-scope, award-winning environmental and experiential design agency. Our integrated marketing-design approach creates branded, experiential environments that connect with customers, ennervate employees, and enhance business development opportunities.
For more information on Image 4, visit http://www.Image4.com